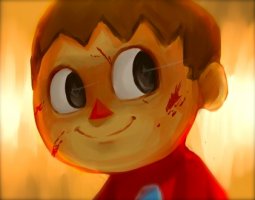 Hi-def
Original poster
LURKER MEMBER
FOLKLORE MEMBER
Preferred Character Gender

Male
Genres

Fantasy, Horror and Sci-fi. I'll try basically anything though. I also love strange and unusual RP genre concepts. Different is good!
I've always wanted to start a High Sea/Pirate Rp, So now I will take a chance and see what happens. I'm Guessing the Players would play Pirates - although at this point I'm open to any suggestions that you may have. The majority of the Roleplay would take place on a large masted ship in the middle of the sea, however we will surly get a chance to do some onshore pillaging as well. The Weapons and Equipment should be kept to the end of the 17th to early 18th century, however the overall setting will be fantasy with no real life ties to Time eras or locations.
Romance? Not in my RP! Well maybe a little.
I have a basic storyline as well as a ship description and some other important IC related info., but I will wait to put that up until Tuesday if people start showing interest.
O.k., So please, post your interest here as well as any ideas you have for potential Rp plot. I will be leaving tomorrow, but when I get back (on Tuesday) I'll put up a CS skeleton and the IC, depending on how much interest I have.