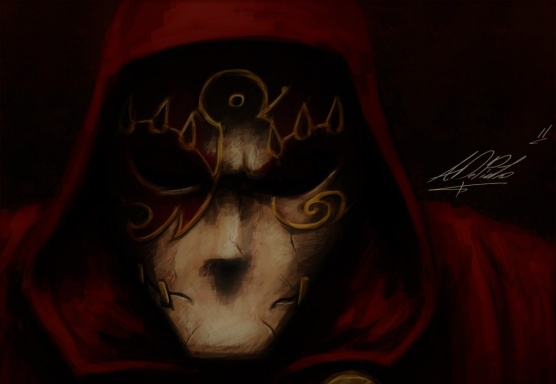 Wondering Wastrel
Original poster
Roleplay Invitations

Group Roleplays, One on One Roleplays, Chat Roleplays, Private Convo Roleplays
Posting Speed

A Few Posts a Week, Slow As Molasses
My Usual Online Time

Quite often
Writing Levels

Intermediate, Adept, Advanced
Genders You Prefer Playing

Primarily Prefer Male
Playing Style- Passive or Aggressive

Mixed, depending on situation
Favorite Genres

Dark Fantasy, Fantasy, Zombie, slice-of-life survival, Post Apocalyptic, Cyberpunk, Sci-fi, High Fantasy, Modern, medieval
Genre You DON'T Like

Not really any I specifically don't like.

Callawyn's face hit dirt as he was thrown from the chapel, his ears ringing with pain.

"Rejoice, heathen, for we have freed your soul from it's infernal bonds! We cast you out now, for the rest of the Path to Light must be walked by you willingly. Find your footing, and go, find your way. The rest is up to you."

The heavy wood door slammed shut, leaving the Shadeshifter with mud on his face, rain on his back, and the taste of blood in his mouth. Not the usual taste, the essence of life and sustenance for shadeshifters, but a blood he had not tasted since his very own "fateful night" all those years ago. A sour blood, devoid of the satisfaction it usually brings. His own.

A hole had consumed his chest. Hollow, the career thief stumbled to his feet and away fro the Cathedral of the Gentle Touch, a sect of the Ivory Inquisition known for capturing, torturing, and "purifying" Practitioners by stripping them of their abilities by force. They had captured his after storming one of the few boltholes practitioners had in this part of the country, a job in a new city had gone south. They'd tailed a careless Sorcerer there, and stormed the place in force. Everyone there was put in chains, or put to the sword. Those who survived were brought here, and "cured" of their "affliction"; tortured for weeks and stripped of their ability to cast their magic, relieved of all supernatural abilities or properties. Cal looked to the signs on the road, the collar of burn scars stinging in the rain, and began to put one foot in front of the other, headed to the only home he had left.

It was sundown on the third day that week as Callawyn's weary fist fell heavily upon the wooden door. A familiar face greeted him. Felix, the doorman, saw the look in Callawyn's eye and simply directed him down the hall, to where the Mistress's chambers were. He faltered to the end of the hallway, dropping to his knees in from of the door as he mustered his strength to slam his fist into the door as heavy as it would fall, and called out to the occupant.

"Lorna! It's... It's Cal." His voice cracked and his parched throat stung. "Look, I... I know it's been a while but... Lorna, I need your help."

He sat on his heels and looked up as a helpless puppy to the familiar figure in the doorway. He met her gaze. The fire had left his eyes, the supernatural, light-catching yellow was gone.

"Lorna I... I'm mortal again."