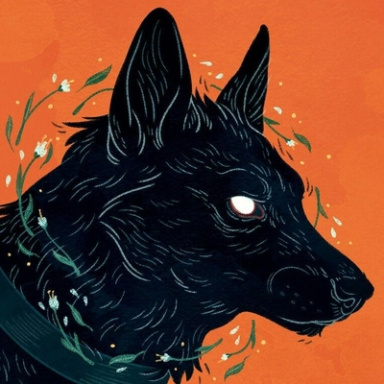 Moonbound
Original poster
FOLKLORE MEMBER
Posting Speed

1-3 posts per day
Writing Levels

Advanced
Preferred Character Gender

Female
Primarily Prefer Female
April 14th, 2025.
The day started like any other. All over Japan, children got ready for the first day of school. Men and women dressed for another long workday. Under the glow of the morning sun, streets all over the country buzzed with life alongside the crackle of television sets in storefronts and on large screens that hovered over busy street corners. People bent over their phones in train stations and buses alike. Most of the population was on edge. Prime Minister Satoshi Hiroyuki was due to give a speech on the state of the nation in wake of the tension that had blossomed over the previous months between America and Japan. As war looms in the horizon, the people of the nation hoped that their Prime Minister would soothe their frenzied nerves and ascertain peace.

Many would say that something was incredibly wrong from the second the Prime Minister appeared on the screens. His normally amiable and calm demeanor had been replaced with an aura that ebbed with paranoia and fear. His salt and pepper hair, often times neatly combed to the side, laid ragged on his scalp. Appearing to have not slept for weeks on end, his clammy lips hardly allowed any words to leave them. People watched in confusion, then horror as Satoshi Hiroyuki pulled out a gun from behind his podium and shot himself in the head. News channels all over the country went dark and left Japan in the shadows for one full hour.
Fujihama. April 21st, 2025.
Things haven't been the same since the Prime Minister's televised suicide. Waves of shock continue to ripple through Japan as the government scrambles to set things right. People really don't know what's going to happen next-- were they going to be dealing with a new Prime Minister soon, or would it take time for them to actually appoint a new one? Why did Prime Minister Satoshi, who was widely beloved by Japan, decide to kill himself on live television? Either way, the nation moves ever forward.

Things are changing in the small town of Fujihama, Japan. To its inhabitants, it feels like a gray cloud of negativity has overcome their home; it is one of the small towns that remains fearful and uncertain after the death of their country's leader. However, that is not where their concerns end. With every couple of days that pass, there seems to be one less person in Fujihama-- where they went or what happened to them, no one ever seems to know. As the new semester begins for its students, Fujihama is placed under a town-wide curfew. Children under the age of 18 must be home by ten at night, and any one caught outside past that hour is taken in by police and questioned. Multiple-time offenders are said to be thoroughly punished. But that doesn't stop people from disappearing...

Things remain the same at Fujihama High School. Rumors float around its halls and in its bathrooms. Students stress not only about their classes and exams, but their interpersonal relationships, budding romances, and kindling rivalries. Students share viral memes and the occasional controversial and graphic videos alike. The current topic of their interest? The Prime Minister's suicide, of course. It's said some of the students still have the newscast saved on their phones, despite the government's desperate attempts to remove it from the internet and the school's threats to discipline anyone who distribute it with their classmates. Yes, things haven't changed in the high school at all. But little do a certain few of these students know, their worlds are about to finally change forever...
Our Home, Fujihama.
To outsiders, Fujihama is a place one goes to in order to get away from life for a little while. Housing around 5,500 residents, it is a small town located to the southwest of Tokyo and bears a mountain range outside of the town proper. It emits an air of calmness, especially since it's far from the buzz of city life and away from any sign of crazy traffic. Fujihama thrives off tourists that come to visit its popular outdoor mall and its mineral rich-hot springs.

To locals, however, their home is nothing special. Either way, they're still grateful that their home boasts several places to visit, such as:
Aprile
A large supermarket that's located near the town center. It stocks all types of fruits, meats, and vegetables-- there's even a big food court inside!
Fujihama Game Centre
A rather popular arcade that's located in the town center. Many of Fujihama's students go there to unwind after school. One can even find an adult playing on the machines there from time to time.
Fujihama Mall
A decently-sized outdoor mall that contains several popular stores. Small stalls line the roads and sell a variety of snacks and drinks. It is also cheerily decorated depending on what type of the year it is.
Fujihama Shrine
A shrine located near the residential district. One could easily pass by on the way from work or school if they wanted to.
Komatsu Karaoke and Bar
While this place is mostly frequented by adults looking for a nice, cold drink after a long and hard workday, there are some who go there simply to sing the night away. During its late night hours, it sometimes tends to rather seedy clientele. Its owner, Shimizu Aoi, isn't keen on letting minors hang around there during the evening.
Kudo's Bookstore
A small, family-run bookstore that's located near the town's residential district. Despite its smaller size, one can possibly find treasures hidden in the multiple stacks of books that line the walls. What these treasures entail, however, vary from person to person.
Kuro-Obi Ramen
A ramen shop that's run by an older gentleman, his son, and his daughter-in-law. It might be located in a small town, though the taste and quality of its ramen is said to rival those from the big city.
Tao Crystals
A small crystal shop run by an unmarried woman. In this shop, one can find a variety of crystals, which she claims could help you find a lover, become rich, and so on. There's also some strange collectibles for sale there. Even though the tiny shop comes off as strange to most, it actually gets a decent amount of business.
Watanabe's
Watanabe's is a collectible shop located just outside the town center. While it may appear a bit small from the outside, it seems bigger from the inside. Its first floor has different types of action figures and plushies for sale, while the second floor hosts model weapons. It's owned by a man named Watanabe Hoshiko.
Yasuda Hotel
A hotel located just inside town lines. While it's somewhat away from the town's bustle and provides a nice view of the mountains close by, there's rumors that all types of people choose to stay there.
Yummi's
A well-known and well-off restaurant located near Apriles. It offers a variety of meals and lunch specials. People often go there for its delicious food and cheap prices. It's also a popular place for dates due to its lovely ambiance during the evening, along with its delectable dinner menu.
Character Skeleton
Code:
[center][i]Insert animu picture here[/i][/center]

[b]NAME:[/b] (Last, First)

[b]AGE:[/b] (They should be high school age.)

[b]GENDER:

ARCANA:

APPEARANCE DETAILS:

PERSONALITY:

SHORT BIOGRAPHY:[/b] (Remember that they are normal high school kids. Don't be overly dramatic or edgy for no reason.)

[b]TRIVIA:[/b] (Anything extra you want people to know. Do they snore loudly when they sleep, do they eat a lot of sweets, etc.)

[b]OTHER:[/b] (Anything extra not expressed in the sheet.)

[HR=3][/HR]

[center][h2][i][b][color=9e0b0f]METAVERSE INFORMATION[/color][/b][/i][/h2][/center]

[b]CODE NAME:[/b] (A single word.)

[b]ARCANA:

MELEE WEAPON TYPE:

RANGED WEAPON TYPE:

METAVERSE APPEARANCE:[/b] (What do they look in the Metaverse?)

[b]PERSONA'S NAMESAKE:[/b] (The Persona you choose for your character must reflect your character's Arcana.)

[b]PERSONA'S APPEARANCE:[/b] (Can be an image or description.)

[b]PERSONA'S SKILLS:[/b] (Should be about 2-3 at max. Do not make your Persona overpowered in the beginning of the roleplay.)

[b]PERSONA'S HISTORY:[/b] (A short line or two about the Persona's history. Who were they? What were they known for?)
Last edited: