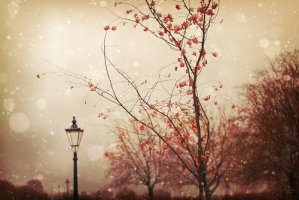 Edgepeasant
Original poster
I've been gone a while due to schoolwork keeping me extremely busy. But guess what time of the year it is! No, not summer time. Sadly. It's Christmas break! Which means I have time now. Huzzah! So anyway, short background about myself (I made it in bullet form so it's easier to read):

>> I'm a twenty year old (man I'm old) college student who (if you didn't read the bit above) is looking to get back into roleplaying because it's Christmas break :D
>> I've been role-playing for quite some time now, on various sites.
>> I post a minimum of a paragraph although I often follow my partner's length (just nothing below a paragraph)
>> I have some vague plots below if you want to do any of those or if you have any ideas or if you want to make one together or whatnot, I'm very open to anything!
>> I'm open to any type of gender pairing (mxm, fxf, fxm), pairing (angel x demon, etc etc) ang genre (romance, fantasy, action, etc) - except horror!
>> I really just miss have a roleplay.
>> I don't bite and you get an imaginary cookie for reading this all yay!




A few years ago, a well known villain disappeared for some reason. It could be because s/he simply became tired of the life or had enough of failure. Whatever the reason the villain may have, it didn't matter. Everyone was just glad s/he was gone even if they didn't know that s/he was amongst them with a different identity. Back to the present, a new villain has arose. One that's much more cunning and intelligent than any other villains before. It would take more than the hero to battle of the new villain and the hero knew just who to look for. The retired villain, of course! But the question is, is the ex-villain even willing to help the citizens that had shunned and hated him in the past?




In a city, there exists two heroes. One who is known and glorified by all while the other tends to be less known and prefers to stay in the shadows. The two would sometimes fight common enemies but they never cooperated with one another. They worked separately and never talked to one another. It's not as if they really ever needed to. Not until a villain arises that threatens their city. One that cannot be defeated alone. Will the two team up or continue to go their separate ways at the cost of their city?





There is an isolated school that has a front of being one of the most prestigious schools in the world. However, there seems to be a high accident rate that occurs in the school. Although not many know about it because the school is powerful enough to hide it. Many think they're lucky to get a scholarship in this school. A real way to open up the future. But what many don't know is that it is a school that is a mix of assassins and non-assassins. Of course, the ordinary students don't know what kind of school it is. It's a test for assassins to blend in while testing their skills against other assassins. (I haven't really thought about it much yet, my apologies)





An assassin searches for the one who caused some tragedy in their life. Just like anyone else, this assassin attends school. Never did he/she think that his/her professor would be the assassin that killed his/her parents. And little did he/she know that this ex-assassin had been keeping watch of him/her all this time. Perhaps, the professor wasn't the evil killer that he/she originally thought. If it's the target version then I suppose the teacher would try to protect the student (sorry havent thought much about this version)





A and B have never been the greatest pair. They just don't seem to get along. Then one day, the kingdom was attacked by someone they thought would be their ally and the two had to run away together.




This is more of a fantasy thing, just so you know. A has never known that they had magic -nor that magic even existed- until they were suddenly transported to a magic school. B helps A out. They're even roommated (or next door roommates or whatnot). On the night of A's first day, A is attacked by something. Turns out B was holding off some information about the school.