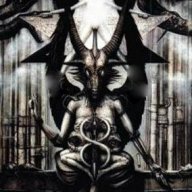 Certified Subdomain
Original poster
LURKER MEMBER
MYTHICAL MEMBER
Posting Speed

Speed of Light
Writing Levels

Douche
Preferred Character Gender

No Preferences
No, not a rant thread. Sorry kids.


This is the good stuff. I want to know what you get from your parents - what qualities they've bestowed and how they've defined you.


* * * * * *
​
These are my parents, Mary and Joseph (yes, really). They met in a tile factory when my dad (a machine operator) slapped my mum (a secretary) on the arse. Back then it was considered a normal method of introduction.
My dad is the weird one. He had a car crash when he was a teenager and the doctors said he would be a vegetable. He made a full recovery though, and the only thing that changed was he developed this tendency to drift off at times. I think I've taken on a bit of that. He's also the one who insults people, sometimes ruthlessly, and usually through obscure wit. I get a lot of my arrogance from him, and also my heavy and frustrating silences. My dad is an avid sci-fi reader and a science teacher with genius-like understanding of physics and botany. He lives more or less in his own world and used to tell me crazy stories about aliens and ancient gods.
My mum is the one who gave me my control freak nature. Everything she's gone into she's dominated, the natural leader and organiser who people defer to. She was an actress at an early age and used to take me to watch Shakespeare plays when I was only six years old. She gave me my love of literature and art, and taught me that I was better than the other kids (not the best advice, I know, but it gave me ambition). She works in politics and education, always doing her best to cut through the bullshit and make changes that help the kids. There are times when I can achieve her level of charisma - times when I draw people to me and keep them entertained. She's a little more sedate these days. I often feel she remained a tower of strength for as long as she needed to... until I found my feet... and now she's learned to relax and not carry the weight of the world on her shoulders.
My parents have suffered greatly in the time I've known them. They've lost 4 of their children and the fifth (my brother, Ross) is Autistic. Ross was one of the first to be diagnosed in England and at that time there were no services or support for these kids. My parents fought, harassed and campaigned for Autism awareness and my Mum is now a councillor for the national charity and the head of the Lincolnshire County Autistic Society. They also had to deal with me - the youngest child on the edge of all these tragedies, who had lost four brothers and was unable to connect with the fifth. I certainly didn't make things easy for them.
But the most inspiring thing about them is this... They totally fucking adore each other. They've been married for 40 years and are completely in love - a love that's been strengthened by all the shit they've been through. I hope that is the last quality I take from them - the ability to be completely devoted to someone and stand beside them through the ups and downs.
Also... they're snappy dressers.