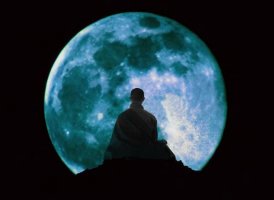 The Bartender
Original poster
FOLKLORE MEMBER
Invitation Status
Writing Levels

Intermediate
Adept
Advanced
Preferred Character Gender

Male
Female
Genres

Fantasy, Modern, Magical, Romance, Action, Urban Fantasy
Panting hard, Crystal ran up the steps into the city bus, just as it was about to leave. She drops in the necessary change, and swallowing hard, she walks down the crowded aisle of the bus. Cheeks flushed, and sporting a tall slender body with long black hair, Crystal was drawing unwanted attention from the opposite sex. She ducked her head as her hair drifted in front of her face to hide her blue eyes. The young woman was used to this attention, although right now she didn't want any of it.... Tucked underneath her winter coat, was a large book. It was of course, stolen, and Crystal no doubt didn't want anyone knowing this. Her eyes scanned through her curtain of hair, scanning the back of the bus for an empty seat. Luckily for her there was a vacancy, close to the very back. She doubled her stride, dropped into the seat, and shoved the thickly bound book into her bag. A man diagonal to her gave her a toothy grin no doubt eying her, and Crystal could only smile back nervously...


Just two more stops, and I'll be home free. Just two more stops.



Melody sat along the edge of a skyscraper, bright red eyes looking over the city of New York. Her blood red lips were pursed tightly against a very pale white face. Despite the winter season, Melody was scantly wearing anything. She was wearing red and black thigh high boots with a high heel, and panties that more or less looked like a thong. Her top started off as a black spaghetti strap, but slowly diminished to a strip of clothing covering over her stomach
.
The only article of clothing that seemed to keep her warm was a long red cloak that would reach the floor if she stood. The creature looked like a slut, or perhaps something that walked out of a comic book meant for adolescent men. In any case, by looking at Melody's posture, one couldn't tell the amount of rage boiling within her.