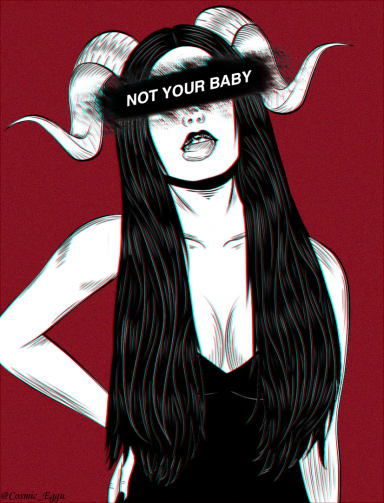 Forever Bound to Him
Original poster
FOLKLORE MEMBER
Posting Speed

Multiple posts per day
1-3 posts per day
One post per day
1-3 posts per week
One post per week
Writing Levels

Give-No-Fucks
Beginner
Intermediate
Adept
Advanced
Prestige
Adaptable
Preferred Character Gender

Male
Female
Genres

Romance , Heated , Modern , Historical , Fantasy , Fandom , Flexible to any kinds
Hi there all! I'm Shay. I have been role playing for a near seven years. I am an adept to intermediate writer and can be advanced if I really like the plot at hand. Before I set my list of rules I usually stand by you all should know I love creative people! I enjoy people who love to give their input and help create a killer plot so don't be shy! Sidenote, I do MxF , FxF , MxM. I also work full time so I try to manage getting a post or two out each day so please have patience. You know how life can get totally crazy! As of recently many of my Group RP's have come to quits and I have left a few which has left me very much so open. On top of that I have received an injury which has led me to being home far more often. This does mean I am looking for long term and not willy nilly abandoning the RP.
Now here are the few rules I have!
1.

Have fun! That is my top priority with my partner's.
2. Be Literate! ( Good Grammar and writing skills is a must.)
3. I have ideas but want you to feel open to collaborate with me and tell me yours! Never feel like you have to hold back being creative or inventive with me.
4.
I do expect a minimum 2 to 3 Paragraphs at least amount wise.. I just might write longer but never feel pressured to do that as well. ( I love details.)
5.
If you need to drop , leave , take a break or are simply bored , please let me know because I really hate when people just leave me hanging without a word. I know sometimes we all forget including myself.
6.
Feel free to talk to me whenever.. I swear I don't bite!
7.
I do Mature and Fade to black so whatever you want is fine by me.
Now , here is a list of RP's I'd like to do with Anime , Video Games , Movies , Books.. I would say in all general honesty I am always itching to do one of these since they are all personal favorites of mine. I am open to doing original character's or character's from the specific set itself.
~ Will Probably add more later ~
~
Highschool of the Dead
~
Ouran Host Club
~
Soul Eater
~
Rosario and Vampire
~
Black Butler
~
Vampire Knight
~
Fairy Tail
~
Ao Haru Ride
~
Sword Art Online
~
Brother's Conflict
~
Disney
~
Harry Potter
~
Marvel Universe
~
DC Comics
~
Mass Effect
~
Dragon Age
~
Gossip Girl
~
OUAT
~
Star War's
~
Mortal Instrument's
~
Divergent
~
Hunger Games
~
Game of Thrones
~
Reign
~
Walking Dead
~ If you don't find your interest peaked in any of the said one's above I have the generic usual RP selection to choose from. We can work up a plot and such to develop an interesting premise.
Alice in Wonderland/Mad Hatter
Alice in Wonderland/Red Queen
Alice in Wondeland/White Queen
Egyptian Queen/ Servant
Egyptian Princess/ Foreign Prince
Egyptian Slave/Pharaoh or Queen
Viking/Captive
Viking/Viking
Native American Warrior/Settler
Native American Warrior/ Arranged marriage
Explorer/Guide
Egyptologist/Worker
Red Riding Hood/ Wolf~ (Anthro or not)
Gang leader/ Runaway
Gang leader/New member
Farmer's daughter/Stableboy
Demon/Nun
Best Friend/Best Friend
Childhood Enemies
Childhood Friend/Childhood Friend
Best Friend's brother/Younger sister
Demon/Demon Hunter
Fallen Angel/ Human
Angel/Demon
Model/Photographer
Elven Princess/Human
Elven Queen/Elven Warrior
Elven Queen/Human
Samurai/Nine -Tail Fox
Kitsune/Human
Thief/Princess
Succubi/Incubbi
Succubi/Human
Succubi/Demon
Witch/Knight
Witch/Witch Hunter
Vampire/Vampire
Vampire Queen/Servant
Vampire/Human
Vampire/Werewolf
Vampire/King
Hero/Villain
Rebel/Prince
Rebel/Princess
Warrior/Warrior
Dragon Queen/Human King or Queen
Dragon Princess/Human Prince
Dragon rider/Dragon Rider
Dragon Rider/Dragon Queen
Dragon Rider/Dragon
Explorer/Amazoness
Pirate/Sea Goddess
Pirate/ Crew member
Pirate Captain/Pirate Captain
Pirate/Captive
Pirate/Govenor's daughter
Pirate/Mermaid
Mermaid/Human
Mermaid/Merman
Gypsy/Demon
Gypsy/Gypsy
Gypsy/Master
Gypsy/King or Queen
Demi-God/ Human
Greek Goddess/Human
Greek God/Siren
Warrior/Shrine Maiden
Witch/King
Knight/Nun
Club Owner/Dancer
Club Owner/Benafactor's Daughter
Bad boy/Bad Girl
Jock/Nerd
Teacher/Student
Furry/Furry
Step Father/ Step daughter
Mail Order Bride/Groom
Forced Arranged marriage
Band member/Band member
Lead Vocalist/ Fan
Lead Vocalist/Rival band's leader
Step Brother/Step Sister
Siren/Human
Siren/Demon
Monster Girl/ Human
Shrine Maiden/Prince
Seven Sin's
Mafia Mob Boss Daughter/ Recruit
Mafia Mob Boss Daughter/ Rival Mafia Son
(Will probably add more down the road as well.)
I have a few idea's for most of these so I hope we can come up with something together!
Feel free to PM or write me here if interested.
​
Last edited: