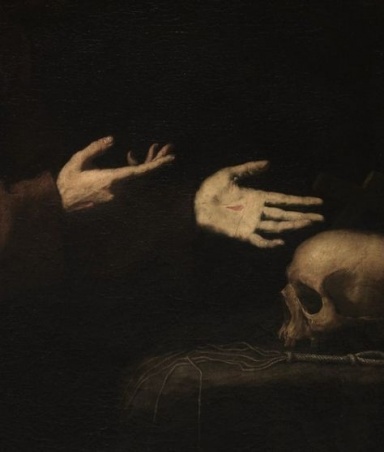 his descent was like nightfall
Original poster
Hello! If you are interested in themes like history, reincarnation, religion, and political struggles, I may have just the thing for you! We are looking for a small, dedicated group that is interested in developing complex characters and relationships, with the help of a conflict-rich plot and a couple thousand years of history.

Old Gods Crusade is a reboot of a RP started a few months back that, due to a number of factors, is now being revamped with an improved plot and pared down character list. The RP has three current members (myself, @Kat, and @Rook) with established characters, but the plot will be starting from (more or less) the beginning, so you need not worry about being dropped into the middle of an ongoing story.

The full plot and character list can be viewed
here
. In short, characters are reincarnated historical figures brought back to modern day by the gods to build a new empire and restore Hellenistic paganism to the world.

If you have questions, please ask away! Looking forward to hearing from you!


How much do I need to know about history to be a part of this?

Probably less than you think. I would say an interest in history is more of a requirement than a knowledge of it. I would simply expect that you be willing to either ask me if you were unsure of a historical detail, or to research it yourself. I would also expect that you make yourself familiar with the basics of the historical figure you've chosen before writing your character. In addition, the people and places we are dealing with come exclusively from the ancient Mediterranean world (Greece, Rome, and a tiny bit of Egypt), so you need not know anything about history beyond that. When in doubt, keep in mind that you have a friendly future ancient historian as a GM who loves to talk about these things, and is more than willing to help :)

​
Can I use a historical figure not listed?

That depends. They would need to have some involvement in either Alexander the Great's conquests, or the fall of the Roman Republic. If they do, feel free to ask me, and I will consider it. The ones I have chosen at this point were literally just chosen to maximize interesting relationships between characters, so there are certainly important people I have left out that would be a possibility.
How similar are the characters to their past lives?

There is a little bit of room for interpretation with this. Your character will have inherited the soul of the historical figure, so presumably they would have a very similar personality. However, environmental factors also make a difference. Would Alexander the Great be a highly ambitious imperialist with a god complex if he had not been born a prince in Ancient Greece? Probably not (actually, in our case, definitely not). It's up to you how much or how little they take after their past lives. However, once their memory is recovered, they will entirely embody them, and then they will almost certainly behave the way you would expect them to have behaved in their past life.
What about as far as appearance/gender/sex/etc?

They need not look how you imagine your historical figure looked. They inherited the soul, not the body. As far as gender and sex, a sex-swapped character is certainly an option. However, I imagine "gender" would very much be a part of the "soul" that is being transferred, so a situation like this would certainly come with a degree of dysphoria. If this is something you want to do, I would prefer if you talked to me first.
Weekly posts will be expected. Occasionally missing a post is fine -- however, the scene will move along without you as scheduled. Consistent failure to post regularly will likely require an explanation in order to maintain your spot in the group.

​

Input is not only allowed, but highly encouraged. There is a plan in mind for the plot going forward, but there is plenty of room within that plan for player influence, and I would love to create something that everyone had a part in. If you have something crazy and game-changing in mind, please approach me. However, keep in mind that GM makes the final decision.

​

All characters must be adults (18+ for sure, preferably 20+)

​

This will be an LGBT friendly RP. As you likely know, male bisexuality was the norm in ancient Greece and Rome. While little is known about female homosexuality, it does not seem to have been a major issue, either. There are historical figures included in our character list who are known or highly suspected to have had same-sex relationships, and others who likely could have. While the modern incarnations of these people live in a far less fluid society and may or may not engage in same-sex relations for this reason, we will not be tolerating erasure of any known past same-sex relationships, should the subject ever come up.

​