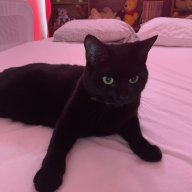 Nerdy and proud
Original poster
Plot​
It has been many years since the original group of super heroes was formed by Director Nick Fury of SHIELD, those heroes had fought bravely to defend their world as well as other worlds. They have been through a lot together and have formed friendships, or more like family. Now most of them have retired from avenging, others have stayed on to help recruit and train future generations.
The new training facility and school has been relocated into the newly renovated Stark Tower, Tony Stark still owns and lives in the upper floor of the facility but the other floors are strictly dedicated to training the new Avengers team. Now not all who are recruited make it on to the team, but there are still other ways they can help out such as working in the labs and on the computers.
Can these new heroes live up to the reputation the previous generation has laid out? They are going to have to as a new threat is about to come and they best be prepared.
Rules
​
Original characters are most welcome as this is a newly revamped team, but other cannon characters are allowed.​

No killing of others without permission​

This is a PG rating any mature content must be taken into PM if it arises,​

Please respect all players as well as the rules of the site.​

Please if you have any ideas feel free to share!​

Last but not least, have fun. (Yes I know it sounds corny.)​

This intended to be a small group so about four to six people, once we have reached the max I will post it as closed.
I have the rules and plot posted on both the OOC and the IC pages.
Link to the IC thread:
The New Avengers | IwakuRoleplay.com
Character Sheets Format:
​

Format:

Name:
Age:
Parents if applicable:
Powers/Abilities:
Bio: Does not have to be overly long it maybe as long as you'd like it to be.
Picture:​
​
​
Chello's Character:

Name:​
​
Arial Clarice Foster

Age:​
​
16​
​
Parents:​
​
Thor Odinson and Jane Foster

Powers/Abilities:​
​
Ability to create illusions like her grandmother.​
​
Hand to hand combat, strong computer skills. (She is an excellent hacker) Arial is also highly intelligent like her mother.
Bio:
Arial is the daughter of Thor and Jane Foster raised partly on Earth and Asgard, she is known to be quite a handful and has often gotten into trouble for hacking into private computers and for skipping school. She attends a private school for gifted students which she has received a scholarship for, not that her parents cannot afford it.
Arial has spent her summer's on Asgard learning about her heritage and learning magic from her grandmother, like Frigga she learned quickly and possesses a great deal of magical abilities although it is not as strong as her but she can still cause quite the chaos with her illusions which she has done in the past.
Not only has she learned magic she also learned how to fight hand to hand, Thor thought it would be best to train her in case she ever needed to defend herself when he cannot. As mentioned Arial is a troublemaker, you would think that she was more like Loki than Thor. She is a tagger going around and graffiting old buildings with her art.
Picture:
https://www.pinterest.com/pin/534802524480029707/
Not shown in picture: She has blue eyes like her father.
Characters Taken and Played by:
I will update this when other players have posted their character sheets.
​
Arial (Daughter of Thor): Played by Chello.
Milan Cho: Played by girlgerms
Jackson Pierce: played by Levi
Katherine Rogers (daughter of Steve Rogers) and Lucas Barnes (Bucky Barnes son): Played by Meggie.​
Last edited: