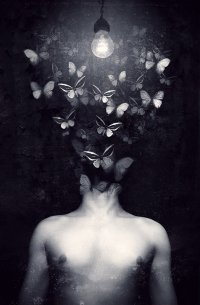 Anti-Hero
Original poster
FOLKLORE MEMBER
Genres

Magical, Fantasy, Supernatural, Sci Fi, Steam Punk, Noir, HORROR, and I'm willing to try Romance.
Alright ladies and gents, this thread is for those who will be participating in Nanowrimo. For those who don't know, Nanowrimo is National Novel Writing Month in which thousands of writers sign up to churn out 50,000 words in the month of November. Even with all the rp posts we all write, the process is harder than it initially seems. I personally have never completed it but aim to this time around.

This thread is to showcase what work you have. Show us what you're working on! Comment on other's stuff! This is the place for those struggling novelists on the warpath to completion to post up their first drafts without fear of scathing criticism. I'm interested in what you're all working on and hopefully you'll pick up some interest in my ideas as well.

My first bit of Nanowrimo will be posted within the next two days...beware...it is all first drafty.