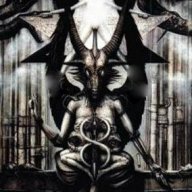 Gazorpazorpdeus
Original poster
<TABLE align=center><tr><td align=center>
Iwaku presents...
For seven days, the Planet is calm.

The floods have receded and superstorms have left the surface frozen. Soon a new firestorm will begin, and earthquakes will split the land afresh.

But for now.... there is wasteland.

And she stands upon it... the only living being on this world.






She has found what she is searching for... what she has always searched for... in the long years of her waking. Red hair, brilliant like fire, spills from her hood as he crouches to lift an object from the ice.






It is a fragment of stone. She slips it in her pocket and leaves behind a tear, which splashes helplessly on the ice.

Her body is seizing up. She needs to keep moving - find shelter before she dies. She hurries onwards... alone on this world.


But not for long...
<tr><td>





..........

STARRING...



..........

Ossochanter


..........

Cammyjag


..........

Asmodeus


..........

Grumpy


..........

Lovedove830


..........

Rhomboid


..........

Okami


..........

Tegan


..........

Demented-Tiger


..........

Palonis
</td></tr></table>