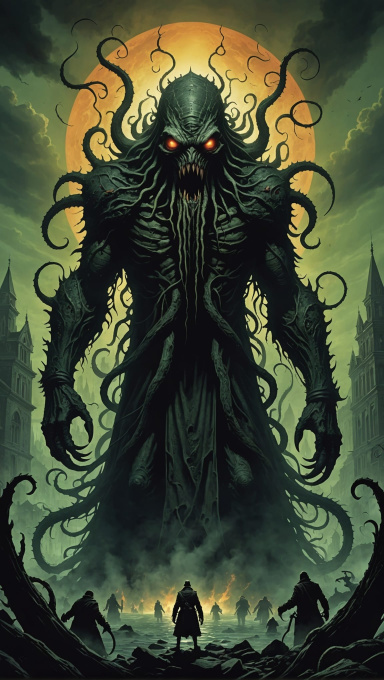 Waiting for Wit
SITE SUPPORT
Roleplay Invitations

One on One Roleplays, Not Taking RP Invites at this Time
Posting Speed

One Post a Day, One Post a Week, Slow As Molasses
My Usual Online Time

On fairly regularly, every day. I'll notice a PM almost immediately. Replies come randomly.
Writing Levels

Adept, Advanced, Prestige
Genders You Prefer Playing

Primarily Prefer Male
Playing Style- Passive or Aggressive

Fairly aggressive. I'm perfectly happy to guide the story, but if your posts never move the plot forward at all, then we'll have a problem.
Favorite Genres

Modern fantasy is my personal favorite, followed closely by high fantasy and post-apocalyptic, but I can happily play in any genre if the plot is good enough.
Genre You DON'T Like

Not a big fan of purely realistic stories. I want something more than real life in my plots please!
Hey, everyone! I don't usually spend much time in General, but this is something I'd love to be able to share with you all. As some of you may (or may not. That's actually more likely) know, I spend several weeks every summer down at a wolf rescue and sanctuary in the Wet Mountains of Southern Colorado. This place has become a big part of my life, and it is really, really cool.
Mission:Wolf is an educational sanctuary aiming to teach people about wolves, as well as demonstrate why they don't make good pets. I'm not very good at the spiel that a lot of the people who work here can give, but I'd love to tell you more about it if you have any questions.
The one thing that is really, really cool about Mission:Wolf is that they go out on educational trips every spring and fall, bringing the Ambassador Pack across the country to people who would never otherwise be able to look a wolf in the eye, and learn a little more about them.
For your viewing pleasure, I took a few pictures the last time we were in the pen with them.
This is Abraham. He's the alpha male of the pack, even though he's about half the size of the other two in there, and is probably pure dog.
This is Magpie. She's the matron of the pack, and is drawing close to her 14th year. She's probably the friendliest pure-blood wolf in the whole place, and if you don't keep your teeth together when she comes to say hello, you'll get a very warm, deep throat kiss.

This is Zeab. He's my boy, as I first met him six years ago when he was little bigger than a boston terrier. He and his sister Farah were fostered by Magpie and Abe, but Zeab is kind of like that 30 year old man who is perfectly happy to live in his parents' basement for the rest of his life. He's the definition of chill. :D
Of course, as much as I obsess over the wolves, Mission:Wolf is made up as much by the people as it is by the wolves. We went out for a barbecue for the fourth of July, and had a lot of fun!
I don't think they knew I was about to take a picture! lol