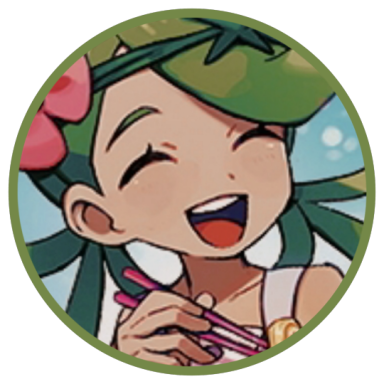 ~I'm drinking coffee on a trampoline~
Original poster
MYTHICAL MEMBER
Posting Speed

Multiple posts per day
1-3 posts per day
One post per day
Online Availability

3pm - 1am (GMT / BST)
Writing Levels

Beginner
Elementary
Intermediate
Adept
Adaptable
Preferred Character Gender

Male
Female
Nonbinary
Transgender
No Preferences
Genres

Monsters, supernatural, fantasy, romance, criminality, slice-of-life (modern or set in past, usually with some twists)
It had been a pretty long, exhausting day as far as Katherina was concerned.

Not only had she had to spend a day at college, and cope with a test she hadn't really prepared for -but it wasn't that hard given how she was a natural at textiles and making a skirt had been the only challenge set for her-, but she had to move all her things from her parents' home to this; a new one she had bought using her money from her little diner job, and funds from her parents, ones in which she promised to pay them back for.

But it was a new start for the aspiring model, the chance to get settled in a house in which she could live and start a life in with any possible partner she may have. She wanted children and a pet, the whole family setting - but she also wanted to become a model, and seeing as all she received was rejections, she was beginning to see that life wasn't all that easy, and any hope of a family one day did seem hard to accept when nothing seemed to go her way. She had had the opportunity to be a mother already, but she had been too young - but not a day went past where she didn't think about the potential child she may have had.

Although, one thing that had worked out was securing this house. It was old, but homely, and as she quietly tugged in the last of the boxes -the larger things like the fridge, the couches and wardrobe among others- had been moved in the previous day, so all she had to do was get her things set in and decorate, but she was looking forward to the project. Carting a box of old photographs up into the attic, the pretty girl wiped a bead of sweat off her forehead with the back of her hand as she adjusted her outfit, currently consisting of dungarees and a cute t-shirt underneath, hair in a neat bun. Tiredly eyeing the bare attic, she took care with her steps as she set the box in the corner, until the glint of a mirror nearby caught her eye. Everything in the house from the previous owner ha been moved out, yet a hand held mirror remained-- in her mind, it was pretty, so she may as well keep it. Holding it up to examine it, she thought nothing of it in reality -it was just a mirror, right?- and moved on the way back down from the attic with the idea of just making herself some lunch.​