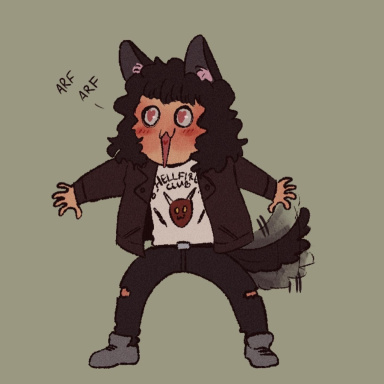 [*screaming into the void intensifies*]
Original poster
DONATING MEMBER
LURKER MEMBER
FOLKLORE MEMBER
Invitation Status

Not accepting invites at this time
Posting Speed

Speed of Light
Slow As Molasses
Online Availability

It varies a lot depending on my schedule, unfortunately.
Writing Levels

Advanced
Adaptable
Preferred Character Gender

Primarily Prefer Male
Genres

Psychological horror
Body horror
Supernatural
Giallo
Splatterpunk
Dark fantasy
Historical
Low fantasy
Magipunk
Weird West
Noir
Thriller
Gothic horror
Southern Gothic
Gaslamp fantasy
Cyberpunk
Space saga
Clockpunk
Space Western
Space opera
Paranormal
Modern fantasy
Dieselpunk
Post-Apocalyptic
Crime drama
Medieval fantasy
This was a rare case for Trevor Cane. He'd never had the pleasure of being his own client before.

But the cold hard truth was that no one would touch him right now, thanks to his reputation, and the way the goddamn cops and the media kept warning off or otherwise stealing his customer base. Sure, he'd toed the line a bit too close once or twice. Maybe gone a little bit south, strictly off the record. But calling him the "slimiest weasel in the warren of private investigators", as one journalist could notably be quoted, was just too much. He got results, didn't he? And he wasn't a cheat.

Well, not to the people paying him, anyway.

At any rate, if he wanted to get his name back on the market, it was going to take more than savvy advertising practices at this point. No, the only way to get anyone to even look twice at his business card was to prove that he was one up on the local police force. And to do that, he needed to solve a high-profile case before they did, and with nowhere near the resources. Hey, a guy has to eat, right? This was his livelihood. It was this, or looking into career opportunities at Walmart or the local burger joint.

This all brought him to why he was breaking into the office of Dominic Caruso, a local auction house curator, at 3:00 AM on a Sunday morning. Illegal? Well, off the record, yeah. Unethical? Maybe. But the guy was potentially the missing jigsaw piece to uncovering a big-time smuggling ring, and what the police couldn't get with a warrant, well, he could get his way much more easily. And cover his ass later.

Where did he learn to break and enter? Funny story, really… Reminiscing, he checked the windows one by one. True fact: Someone always forgets to secure a window. Eventually.

Tonight wasn't his lucky night, however, and he ended up having to pull a wire trick with the door. Clearly, Caruso hadn't gotten the memo on lever-style door handles. And he'd come by on a pretense the other day, so he'd seen the office's security system; or rather, lack thereof. This was just too easy.