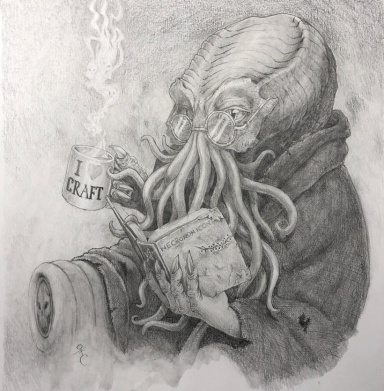 Bearer of the Silent Sadness
Original poster
LURKER MEMBER
FOLKLORE MEMBER
Posting Speed

1-3 posts per day
One post per day
1-3 posts per week
Online Availability

Usually lots during weekends, unless I'm going out. And around the middle of the day during the week, but depends on school.
Writing Levels

Give-No-Fucks
Beginner
Elementary
Intermediate
Adept
Advanced
Preferred Character Gender

Male
Female
Genres

Romance, Yuri, Modern, Fantasy, Mecha, Survival, Apocalypse, Adventure, Action, Scifi, Fandom
Hello there!
A small introduction first, I'm Kaldoro, I'm roleplaying for about 7 years now. I enjoy plots with a balance between smut and story and characters that can not just be happy/sad all day long, but characters that change their moods like any normal person does.
So for my expectations, I really don't have a lot of demands, as long as I can get what you want to tell me and you don't just give me one line per reply I'm good, if you are active once a day or every other day that works fine for me. If we go for very long replies I don't even mind less activity, but a reply a week is what I expect and what I will deliver, of course more if it works out. If you have life coming at you or just want to quit for whatever reason you can tell me. I prefer being told I suck at writing and you hate my style over just getting ditched, I can't learn from that!
I usually roleplay in PM's, but if you really want it we can go for a thread or even stuff outside of Iwaku, I'm really open about that.
I usually do smaller character sheets, but I'm open to give more information on my characters if the roleplay asks for it, after all I want my character to have his/her secrets! I don't mind playing male or female as well, as for parings I'm good with anything aside MxM since it's just not my cup of tea.
I have no fleshed out stories yet, I have some pairings and some Fandoms I'd be willing to go for! If you have any other ideas or questions feel free to reply here or just message me directly!

Pairings:
nerd x idol
idol x fan
nerd x alien
gamer x game character
god x atheist
god x human
teacher x student
succubus x human
sister x sister
student x student
best friends
King x succubus
angel x demon
angel x human

Fandoms:
Sword Art Online
League of Legends
Dead Island
Fate/
Chunnibyou demo Koi ga Shitai!

These are just some things, I simply can't come up with more for the moment, but I'm sure we'll find something that works! I'm open for any kind of roleplay, I don't mind smaller ones focused on purely smut, but I'd prefer a longer story within the roleplay. Thanks for your time and I hope we can get along!

If you have nothing that requires a reply here, just drop me a PM, I'm not really going to PM you if all your message contains is "I want to RP PM me" That's why I made this thread, so people can message me, not so I can go through your search.​
Last edited: