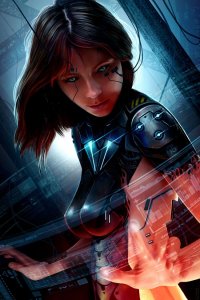 The Murrstress
Original poster
Roleplay Invitations

One on One Roleplays
Posting Speed

Several Posts a Day, A Few Posts A Day
Writing Levels

Adept, Advanced, Prestige, Douche, Adaptable
Genders You Prefer Playing

No Preferences
Playing Style- Passive or Aggressive

I'm fine with doing both, but it depends on the situation and how comfortable I am with the RP, plot, or subject matter of the RP.
Favorite Genres

Scifi, Fantasy, Modern, Magical, Horror, Noir, apocalyptic, Grimdark, yaoi, yuri, anything really.
Genre You DON'T Like

Uhhh..... That's hard.

http://red-eyed-kitsune.deviantart.com/
Some of the work on there is REALLY old, and some of it is really recently done...
The cheetah one, that was a piece I did for a friend of a friend who's going through some bad shit...
There's over three pictures of Archetype in there, so have fun with it!