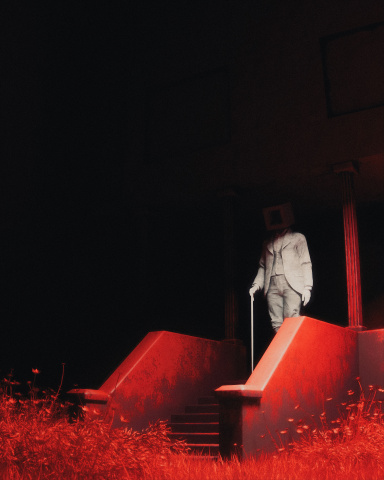 Invitation Status

Look for groups
Looking for partners
Posting Speed

1-3 posts per week
Online Availability

Afternoons/Evenings (UTC−06:00, DST UTC−05:00)
Writing Levels

Adaptable
Preferred Character Gender

No Preferences
Genres

Sci-fi, Absurdist, Surrealism, Fantasy, Fandom, Mythological
Character Storage
​
Artwork by Alexandre Cabanel.
~ Lucifer ~
Male || Ancient || Archangel

"I will ascend into heaven, I will exalt my throne above the stars of God; I will sit also upon the mount of the congregation, in the sides of the north; I will ascend above the heights of the clouds; I will be like the most High."
​
---
~ Personality ~At his core, Lucifer is a proud and pitiless being with zero sense of remorse or regret for his actions, though even that description is somewhat of an understatement given his extreme predilection for evil and heartless things. Despite this he is still capable of convincing those he meets that he isn't the most wretched creature in existence, usually by adopting a seemingly good-natured guise – as well as whatever others might be required for the situation or victim at hand. He does this to lure those he is interested in tempting into a false sense of security so that he might gain their trust and more easily corrupt them, bringing them ever further beneath his sway. For while he ultimately seeks to overthrow his creator, he also desires to bring everything that exists beneath his heel, seeing it as his inborn right to be worshipped and revered by all things. When not adopting such a guise or straight up lying to those around him however, Lucifer will often drop all manner of pretense and treat everyone he meets with the same amount of unbridled arrogance and disdain, often going so far as to berate some of his most powerful servants for the smallest of slights, something that has given him the reputation for being a dark god prone to extreme outbursts of rage and spite. Finally, every relationship Lucifer forms is created out of a wholly selfish sense of greed, lust, or need for personal advancement rather than actual care, concern, or love. This is why most of the angels who fell alongside him tend to enter his presence with a healthy amount of fear-tinged awe, the fact he is their king aside, and rarely challenge his authority or get involved with him on a personal level lest they incur his wrath and be swept aside like chafe in the wind.

~Appearance~Perfection. That is the only word, nay, the only concept that truly does justice to the Adversary's appearance. Be he in human guise or spiritual form, a descent into the depths of the pit has done little to diminish Lucifer's status as the most perfect and beautiful being in all of creation, aside from God himself of course. Not even Michael and the other archangels can compare to him when it comes to pure majesty and strength. In regards to a form that is physical, Lucifer has one face that he dons more than all the rest. Verily, it is the only one he truly considers his own. Thus it is that–when taking a form which can be both seen and felt–Lucifer will appear most often as a man, tall in stature and godlike in physique, with wings whose feathers are like unto a gradually darkening rainbow and locks akin to a sea of curling brass. In stark contrast to this, however, his eyes hold a malice that is as calculating as it is cold, the flame of benevolence and wisdom that once illuminated them having been snuffed out entirely. This is not to say that he cannot take other forms as well–for he is a liar, yea the father of them–merely that he prefers one over all the rest. For what is the flesh and bone but a mask one chooses to wear?

~ Biography ~Among the first beings ever created by YHWH, Lucifer is the second most powerful and perfect entity in all of existence, rivaled in stature only by God himself. Despite this inherent perfection, however, the archangel suffered from one major flaw, that being pride. Pride in what he was and what he could do with or without God. A pride so insidious that it needed naught but the right trigger to bring about his fall, one that came all too suddenly when YHWH created man after his own image and bade the angels kneel. Something Lucifer refused to do as he considered it a travesty; for in his eyes the divine flame had been sullied by the profane, polluted by clay made flesh and diluted almost to impotency. Following this the war in heaven began, which saw Lucifer sway a third of the heavenly host to his side with promises of freedom, authority, and power over the kingdom of man, as it should have been from the very beginning. Though the war raged for untold eons before and after the foundations of the universe were first laid (for the Elohim, just like their father, are not bound by time in the slightest), in the end their efforts were ultimately for naught, and the rebels were cast out one and all. Banished from God's heavenly light, they were forced to make their way in the chaotic wastes of Hell, eventually creating a permanent habitation there alongside every foul and unclean thing. Yet even now Lucifer and his servants refuse to submit in spite of the apparent futility of their cause. They have not forgotten the glory for which they once fought, nor the dominion for which they once bled. Verily they shall never forget, and indeed shall not rest until everything in creation is rendered subservient unto them.

~ Powers & Abilities ~John 8:44 – Ye are of your father the devil, and the lusts of your father ye will do. He was a murderer from the beginning, and abode not in the truth, because there is no truth in him. When he speaketh a lie, he speaketh of his own: for he is a liar, and the father of it.

Ezekiel 28:14 – Thus saith the Lord GOD; Thou sealest up the sum, full of wisdom, and perfect in beauty. Thou hast been in Eden the garden of God; every precious stone was thy covering, the sardius, topaz, and the diamond, the beryl, the onyx, and the jasper, the sapphire, the emerald, and the carbuncle, and gold: the workmanship of thy tabrets and of thy pipes was prepared in thee in the day that thou wast created. Thou art the anointed cherub that covereth; and I have set thee so: thou wast upon the holy mountain of God; thou hast walked up and down in the midst of the stones of fire. Thou wast perfect in thy ways from the day that thou wast created, till iniquity was found in thee.

1 Peter 5:8 – Be sober, be vigilant; because your adversary the devil, as a roaring lion, walketh about, seeking whom he may devour.

In short, Lucifer is perfect in every way, not to mention a consummate liar – and even in that regard he is perfect in every manipulation. The first to murder, the first to rebel, the first to fall, he is above and beyond all of creation in a way that only his creator can supersede. Even so, Michael and the other archangels can overcome him with coordinated effort and overwhelming force, as his fall following the war's end clearly demonstrates.
Last edited: