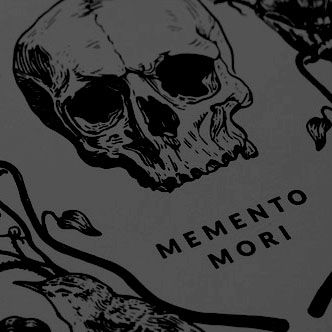 baby birb
Original poster
Roleplay Invitations

Group Roleplays, One on One Roleplays, Chat Roleplays, Private Convo Roleplays
Posting Speed

A Few Posts A Day, One Post a Day, A Few Posts a Week, One Post a Week, Slow As Molasses
Writing Levels

Intermediate, Adept, Advanced
Genders You Prefer Playing

Male, Female, Transgender, Androgynous, Primarily Prefer Female
Playing Style- Passive or Aggressive

passive & aggressive
Favorite Genres

fantasy (low) + horror + action (superhero)
Genre You DON'T Like

slice of life

+
Thor
KINGSMAN
T

he year is 2015. Richmond Valentine, under the guise of offering "free calls; free internet; for everyone, forever", has triggered worldwide pandemonium, killing potentially thousands and leaving numerous countries without their leaders - which, good riddance, but still.

But that's not all. In 2015 a total of 211 completed, failed, or foiled terror attacks will be reported by the EU states alone. 372 mass shootings will be carried out in the US, an estimated 12.4 million people will be displaced as refugees, and China and Greece face financial crises that will have repercussions throughout the world market.

And through all this, the Kingsmen struggle to rebuild and regroup, reaching out to their international counterparts for help.

F

ollowing the carnage that Valentine's attack wrought, the UK branch of the Kingsmen are suffering, big-time. While most of the other agencies more or less survived, the Kingsmen are left with four members - Merlin, Roxy "Lancelot" Morton, Eggsy "Galahad" Unwin, and Harry Hart - although given Hart's (hopefully temporary) amnesia it might as well be three. And three is no number to run a secret governmental organisation.

As a result, their international counterparts have offered to send a few of their best agents to London, in an attempt to help Kingsman rebuild. The gathering will also offer an opportunity for the organisations to convene and take stock of their plans for the future, as well as build ties with each other to ensure better international security in the future.

Unfortunately, gathering a whole bunch of agents from various secret governmental organisations has its weakness, too. A handful of agents have been plotting amongst themselves, with the intention to overthrow their respective organisations, and this gathering has thrown a chance right into their lap - if they can overpower, or even kill, the agents present, they could well be able to seize control of multiple organisations at once.

T

his is where the fun begins! We're looking for agents (field agents or tech support doesn't matter) from different countries - and we're happy to let you suggest your agents' own country of origin!

This are the characters we have so far:

MERLIN

FC // Mark Strong
branch // England
name // Hamish Cunningham
player // Thor


x

LANCELOT

FC // Sophie Cookson
branch // England
name // Roxanne "Roxy" Morton
player // bluebirdbarnes


x

GALAHAD

FC // Taron Egerton
branch // England
name // Gary "Eggsy" Unwin
player // bluebirdbarnes


x

??

FC // Colin Firth
branch // England
name // Harry Hart
player // any name you wish


x

VISHNU

FC // Sonam Kapoor
branch // India
name // Zahira Varma
player // Thor


x

SAINTE-JULIE

FC // Caroline Dhavernas
branch // Canada
name // Andromeda Mercier
player // bluebirdbarnes


x

PULOWI

FC // Patricia Velásquez
branch // South America
name // Natalia "Nati" Teruel
player // any name you wish


x

IARA

FC // Dianne Guerrero
branch // South America
name // Raquel "Raqui" Teruel
player // any name you wish


x

TBC

FC // Kesewa Aboah
branch // Ethiopia
name // Selamnesh Aytaketu (ሰላምነሽ አይታክቱ)
player // any name you wish


x

CHEONG-GUNG

FC // Park Bo-gum
branch // Korea
name // Cha Hyun-jun
player // bluebirdbarnes


x

ARYA DAMAR

FC // Katie Leung
branch // Southeast Asia (Indonesia)
name // Lucy Theodora Kurniawan
player // bluebirdbarnes


x

JAGUAR

FC // Oscar Isaac
branch // Central America
name // Lorenzo Estrada
player // Thor


x

THOTH

FC // Rami Malek
branch // Egypt
name // Tariq Abasi
player // lanabanana


x

CHANEL

FC // Cara Delevingne
branch // France
name // Juliette Marseille
player // lanabanana

w

hile we're happy to let our players take control over their characters, there are a handful of rules we'd like you to observe.

IWAKU RULES

will still apply


x

ROMANCE

is highly encouraged! But as this is an all star roleplay please be warned that sexual content is not allowed - fade to black, or move it to a private medium. There might also be other mature themes such as violence.


x

QUALITY AND QUANTITY

is expected from posts - do try to strike a balance! Ideally we can have a couple posts a week from everyone, but the bare minimum is one post a week, unless something comes up in which case feel free to pm me and let me know. Posts should be at least 3 good paragraphs.


x

CHARACTERS

will be played with real face claims. Feel free to ask to play more than one character! It will make me super happy. Additionally, given that the plot asks for characters from different countries of origin, we'd like to see a diverse cast of characters race-wise (and also sexuality- and gender-wise!) Should there be too many characters from white-centric countries we will likely decline some of them. Feel free to message me to talk about your character a little so I can offer advice on them, so I won't have to reject a fully-formed character, which makes both of us sad.


x

ETHNICITIES

are not interchangeable. For example, please don't use a Korean face claim to play a Chinese character. I cannot be persuaded to change my mind on this.


x

KINGSMAN: THE GOLDEN CIRCLE

will be disregarded. sorry.


x

IDEAS

are welcomed and encouraged! If you think of anything to contribute to this plot do message me with your ideas and we can try to flesh them out together.


x

THE GMS

are more than happy to communicate with you (if that wasn't already clear enough, I love talking to people)! Hopefully we won't have to make any tough decisions, but if that occasion arises, we ask that you please respect our word as final say.


x

THIS THREAD

is for you to tell us about the kind of character you're interested in playing. If we like your idea you'll be invited to join our Discord server, where we can talk more about our plans. Please tell us the branch your agent is from, their specialty (tech support? field work? intelligence?), their face claim, whether they're on the "good" or "bad" side, and a little bit about their history. We're looking forward to working with you!
Last edited: