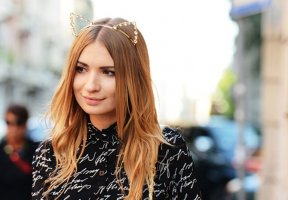 Roleplay Invitations

Group Roleplays, One on One Roleplays, Chat Roleplays,
Posting Speed

A Few Posts A Day, One Post a Day
Writing Levels

Give-No-Fucks, Beginner, Elementary, Intermediate, Adept
Genders You Prefer Playing

Female
Playing Style- Passive or Aggressive

I can be a bit of both
Favorite Genres

Romance, Magical, Fantasy, Libertine, Supernatural, Can do a bit of furry, modern, some sci fi, some horror, fandoms
Genre You DON'T Like

some sci fi- it depends,
Pricella is a magical town in the city Prisceen. Two sisters are summoned one day to hear the news of their grandfathers death, inheriting his land, a small business and his powers amongst others. The two sisters have practiced witch craft since they were children, their powers take on different forms, physical, emotional and targeted craft, they encompass all that nature can offer.
On the day they arive in Pricella it is apparent that Prisceen needs help, magical help and the girls are the only one's powerful enough to prosper.
@Heiwa
@MrFoyle

FireDrake150
@Aleczander Travonski
ANYONE WANTING TO JOIN THIS THREAD WHEN THE ROLEPLAY STARTS NEEDS APPROVAL FIRST.
CHARACTER SHEET (including my character)
Name: Amora Jacaa
Age: 25
Category: Emotional/ Healing/ Elemental
Personality: Amora is loving and careful with it, she wants the best for people, and works hard to keep her family together, her mother died at a young age and she's practically raised her sister. She's fiercely protective of her and even though Adira is the younger one, her strength often shocks Amora. Just because she's a lover though, doesn't mean she isn't a fighter. She has a way with potions, and can have emotional strength means she can bend the moods of others around her. Her powers help her control the elements particularly water in all it's forms.
1

1