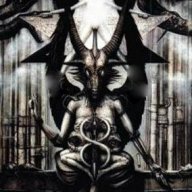 Certified Subdomain
Original poster
LURKER MEMBER
MYTHICAL MEMBER
Posting Speed

Speed of Light
Writing Levels

Douche
Preferred Character Gender

No Preferences
CHAPTER ONE: THE BAR AND THE BEAST
​
Moon's high tonight. With my head on the pavement it looks like a tear, blazing between the claws of the roofline. But it's no beast - that's sure as hell - for a beast should have a beating heart. And there's no such thing in Iwaku.

I guess my metaphors aren't what they used to be.

It's a white moon, fading to red in the rift storm night, then grey and black where the Mad King's city chokes the ground. I watch the feathers fall like a snowstorm between the highrises - tens, maybe dozens of them, like the day when Icarus burned. And there's ringing in my ears like a final note of music, the echo after the choir gets slaughtered. Maybe that's what death feels like - an orchestra collapsing to monotone horror.

Am I dead? Can a dead man ask that question? If not, then what question can he ask?

Shit. Thinking too much. I watch each feather follow the next and get followed in turn, not one of them reacting to the wind but simply falling in an orderly spiral. Reminds me of the seven heavens of the silent hill - the stairway I fell down when I first found Iwaku.

I guess I've fallen again. It's the only thing I ever did well.

Then a feather lands across my eye and rolls down my cheek. I blink and the sound comes back. I hear dead leaves rustling against the alley walls: below it the rumble of cars, above it the whistle of obstructed air. But more than that, I hear tears striking limestone, prayers whispered in the doorways of the bakeries, the gargle of air through ISAF gasmasks. Footfalls, wheels, old skin falling from beggars and collecting into dust that will one day drown this city.

It's too much. I've fallen between the gears. The Cycle is tearing me.

I curl up all at once, and I realise something's wrong. Seriously wrong. I can't help it - I give a gasp, piteous and quiet, as I lay there on the pavement in my own torture house. The pain's in my chest and it burns. I feel like my guts have been ripped out, and as I find the strength to lift my head I see I'm not too wrong.

There's a hole in my chest... deep... large... as big as the torso itself. My blood's painting the alley in its own special colour and I can feel my wings beating helplessly against the floor. I'm a sick little bird. I feel the skin around my jaw about to break as I scream. Then it passes and I'm gasping for breath. Drowning in pain.

No... definitely not dead. Death wouldn't hurt this much.

There was a time when the world responded to me - when it made things easier if I needed it to. Like a lover who wouldn't let the world mistreat me. But she's gone now. I've got nothing but my strength and my wimpering to get me through, and though it takes a few agonising minutes I get there, and I lift my weight onto my forearms...

...and look down.

The wound's six inches by ten, as deep as the ribcage, the sides straight and smooth, as if a chunk of my thorax has been surgically removed. I lean to one side and reach my hand in, the fingers vanishing into the bloody chasm. Then it touches something - something that doesn't hurt, and I have no choice but to lean further forward and look inside.

The cover of the book is bound in leather, the surface wrinkles hard beneath my fingertips. I scrape my nails across it and find the groove where the cover meets the spine. It's a hard spine - a book that hasn't been opened. And its heavy... pinning me to the floor where my heart should be.

So this is it. I should've figured. It never ends - not for fools like me. My beautiful and particular curse. Only mine. Because everyone else gets out. They walk away, like Gabriel, or they laugh it off. But I'm their memory - of people gone and wars enacted, filled to the brim, overflowing. And these things are inflicted because I have the power to be touched by them, to be changed, to act and react... because I cry the loudest and strike with fiercest. Because I care... because I'm stupid enough to care.

And she knows it. This bitch of a Cycle knows it and I hear her laughing as I reach again into the wound, as I work my fingers around the lip of the cover. More blood - more aches and spasms - but I keep going as the rain starts falling. My fingers hook beneath the cover and feel the sharp edge of the parchment beneath. The lip's about an inch into the chest tissue. It's going to take a will, a strength, a scream. Blood drips from my hands, from the alley walls. Pain - pure, godless, selfless pain.

Then with a final effort, I curse the night sky and rip open the book...



My name is Asmodeus, and this is Iwaku City, in the last days of the lost realm.

Here the Saviour's Page will be written.