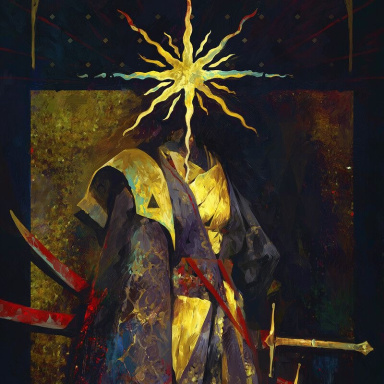 Lord of the Mice
Original poster
BITE Fall Managers' Pick
Roleplay Invitations

Group Roleplays, Chat Roleplays
Posting Speed

A Few Posts a Week
My Usual Online Time

3PM CST - 9 PM CST
Writing Levels

Intermediate, Adept, Advanced, Adaptable
Genders You Prefer Playing

Male, Female, Androgynous, No Preferences
Playing Style- Passive or Aggressive

Aggressive
Favorite Genres

Fantasy, Scifi, Urban Fantasy, Horror
Genre You DON'T Like

Romance
I've noticed that there's a little bit of misinformation about what it means to be either an introvert or an extrovert, and that can have some implications for character building, so I thought I'd write a small bit about what each of these things mean, what it means to write them, and how best to handle character interaction with other RPers based on each.



Introverts are drained by social interaction, but don't have to be shy. Extroverts thrive on social interaction, but don't have to be loud. Ambiverts don't care and no one pays attention to them.




Introversion



The ever-popular loner, the silent wolf, the hunter on his own, the kid in that long trench coat wearing Tripp pants - the Introvert.

Contrary to popular belief, introversion does not mean that someone is quiet, shy, socially awkward, or uncomfortable around others. While these things can be related to introversion, they are not necessary to make a character who is an introvert.

Introversion simply means that social interaction is mentally draining for a person. This means that extended periods of time with others can cause this character to need to seek some time by themselves and de-stress a little bit. This does not mean they are a loner by nature. A very, very good friend of mine is an introvert, but she is extraordinarily social, with a large group of friends, a huge network of contacts, great social intelligence, and a loud voice. However, after three hours with the same person, she is done. She wants to be back home. She wants to sort of veg out a little and sort of decompress.

Current psychology proposes that introverts are people who are highly sensitive to stimuli (hence the reason why those on the autistic spectrum tend to be introverted, as their condition is all about the inability to shut off that sensitivity). After basically being 'overloaded', they want to hole up somewhere and process it all.

What does this mean for your character? You should still treat them as their own person, but remember that part of how they interact is that extended periods of time with others will mentally begin to exhaust them. Set a soft limit of how many people for how much time. Can they handle five? Six? Two? For a few hours, or just thirty minutes? Typically, once an introvert has 'tapped out', they may become irritable or seek to be by themselves. But that doesn't mean they want to be by themselves constantly. Otherwise, you'll have to really get used to writing solo posts! And as always, there can be exceptions. My husband is an introvert, but he can spend almost indefinite amounts of time around me and not feel tired. Usually this is the case with best friends or SO's.



Extroversion



Aaaah, the elusive extrovert. A blessed day, when we find one of these.

In all honesty, extroverted characters do seem far less common, perhaps due to the fact that they're not very popular (ironically). They've been typecast as the head of the cheer squad, the star quarterback, the pinnacle of human evolution, and we all know that's boring.

In reality, an extrovert is merely someone who thrives on social contact. Can they have large social network? Certainly that can be a part of the mix. But an extrovert can also be shy, content to sit and listen to everyone else for hours at a time, and able to hold a conversation about the things they love for hours more despite their socially awkward nature. Time alone drives them nuts. They have to have some sort of social contact, even if it's just running to the store and saying hello to a cashier before shuffling off with their things. They can be a gloomy or dark or morbid person while still enjoying social contact with close friends, and even needing it to make themselves feel stimulated. They also don't have to have a huge network of people they know, and certain people they may not find stimulating at all (like Uncle David and his civil war recreation black powder rifle collection).

My friend Olivia is an extrovert, while still being somewhat shy and a bit socially awkward. She still seeks out those social groups, playing with large organizations online, finding people to join, and seeking out more friends to go and eat out with. She's a person who needs that social contact, or else she gets very lonely very quickly.

The running theory on extroversion is that they are people who aren't stimulated very easily, and therefore they seek out social stimulation because of that lack. They're able to take longer periods with people more often, and they can handle larger groups, though not always.

What does this mean for character interactions? Your character is going to want to be around people and be stimulated by that social contact constantly. That is not to say that they have to be around a huge group. Sometimes, that constant social stimulation is just one or two people, alternating. Set a limit of time that they want to be alone, and be aware that if they feel left out or like they haven't had contact in a while (especially important for wasteland/apocalypse scenarios) this will negatively affect them mentally.



Ambiversion



The hidden majority. The in-denial. The Ambivert.

It's not really a recognized category because - well - water is wet. And most people, whether they like it or not, fall into this middle range that's sort of fuzzy. They're just... geez, normal. As far as reality goes, most people fit into this category.

Simply, ambiversion means you are not drained nor invigorated by social contact. You really could not care less. You could go either way. Now, someone can lean one way or the other - perhaps they feel they like to be around people more often than not, but aren't going to die without them. Or they don't really care for people all that much, but being in a room full of people doesn't automatically make them want to step outside for a smoke and a moment alone.

I fall in this middle category, leaning towards 'extrovert'. I love talking to people, and I can talk to people for a while. But being at my house for a week with just my husband, or even just me, doesn't make me go crazy hoping to find someone to talk to. I can really go either way, though I do have my limits - usually, once I hit a group of 14 or more people, I'm outie, y'all. I can't deal. But my limits are nowhere near as defined as someone who is an introvert or an extrovert.

What does this mean for character interaction? Simply that you don't really have many limits on their social limitations, as far as what they're willing to do, or how long they want to spend in someone's company. Go nuts! (Of course, all people have their limits. Even the most even-tempered person is going to get grumpy waiting in a line for three hours because the computers at the flight desk crashed and now their flight is almost four or five hours off schedule and they've walked all over Rome since 6 AM with two luggages. Not that I've been in that situation.)

Which groups do your characters fall into? Are they introverts, extroverts, or ambiverts?