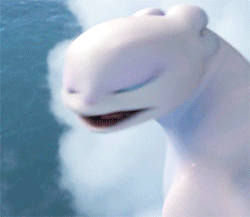 The Light Fury
Original poster
FOLKLORE MEMBER
Invitation Status
Posting Speed

Speed of Light
Multiple posts per day
1-3 posts per day
Writing Levels

Adept
Advanced
Adaptable
Preferred Character Gender

Female
Genres

Any. I have no favorites.
Journey Into the Woods With Us....​
"Good magic needs to be returned before evil can take over the kingdoms completely. If I don't get my powers back, then everyone will fall to the evil that is the Witches."
Name:
Ashton Thomason
Age:
23
Species:
As embarrassing as it is for a guy to say, he is technically a Fairy.
Child of:
The Fairy Godmother and a lesser known male fairy
Which Shadow Creature Came to You:
An owl
What is Your Wish:
To return good magic to the kingdoms
Voice:
Theme Song:
Pendant:
A necklace that his mother gave to him as a reminder that some day their magic will return and that they will then be able to start granting people's wishes again just like his mother did for Cinderella.
Biography:
He remembers the day the magic went away very well. He was six years old, sitting in his home with his mother, being schooled on how to use his own magic that he had just gotten old enough to have, when everything changed. The skies that had just a moment ago been bright blue, grew black and lightening began to flash threw the skies. Everything grew blurry around he and his parents. When he work, his small family discovered something horrible.
Their magic was gone.
Growing up the rest of his life, a fairy without magic, was difficult. He felt so helpless to everything around him, especially when just a day after he lost his powers, the children of the six kingdoms vanished into thin air and they could do nothing about it. Despite loosing his powers though, he was still raised as a fairy and taught all about magic and the different creatures that could(or used to be able to) wield it. He grew up just as any fairy before him had, just minus the powers to go along with the lessons.
Other:
He grew up knowing he had lost his magic because of witches, and even having a few encounters with those people, he found out how to spot the signs of witch's magic, which helps him to stay out of trouble when it comes to avoid conflict with those evil creatures, since he has no way to protect himself otherwise.
Name:
Breanna Rondelle (Brea)
Age:
19
Species:
Human
Child Of:
Belle
Your Shadow Creature:
Rabbit
Wish:
To know who she is, her identity, and for people to accept her for who she is.
Voice/Theme Song:
Pendant:
(A bracelet with various keys and a clock on the front. If you open the clock up it has a heart with a compass. Her mother gave it to her and told her to always follow her heart, whatever direction it was going.)
Biography:
Breanna was the fourth child taken and dropped into the woods. Her mind took her towards a trail where she followed and found a small town where a young man picked her up. He was the towns doctor, so he helped her and made sure she was okay before deciding to take her home with him. She grew up as the doctors daughter but never fit in. She was never good enough to be in any of the groups of children and she never felt like she belonged anywhere. She was an outsider. When she was seventeen she wrote her father a note and explained to him that she had to leave but promised him she would come back for him one day. She left and tool off in the woods, surviving on her own through learning to hunt and no which berries were good and bad. Although she was very gullible, she was still very smart. A couple years after living on her own she was sent a letter from a rabbit.
Other:
Because she never felt like she fit in, Brea never let people get close to her because when she did she either hurt them or they hurt her. She stands up for herself and isn't afraid to call your bluff, but is respectful enough to stop when she's had enough. She's not picky but she is very stubborn. Because she grew up not fitting in, she learned to take care of herself and keep her heart and feelings to herself.
She is scared that if she finds out her previous life she is going to not fit in again and she won't accept herself. All she really wants is to be accepted and wanted.
Last edited: