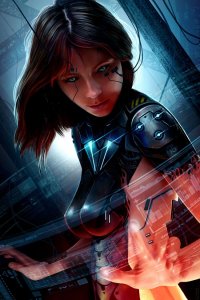 The Murrstress
Original poster
Roleplay Invitations

One on One Roleplays
Posting Speed

Several Posts a Day, A Few Posts A Day
Writing Levels

Adept, Advanced, Prestige, Douche, Adaptable
Genders You Prefer Playing

No Preferences
Playing Style- Passive or Aggressive

I'm fine with doing both, but it depends on the situation and how comfortable I am with the RP, plot, or subject matter of the RP.
Favorite Genres

Scifi, Fantasy, Modern, Magical, Horror, Noir, apocalyptic, Grimdark, yaoi, yuri, anything really.
Genre You DON'T Like

Uhhh..... That's hard.

Around the time of the Fall Festivals
Saturday
3:33 PM
Rachael Victoria Ashley Elizabeth Gertrude Stephanie Ailene Enya Elspeth Luka Ashwood (or affectionately / formally called "Lulu-rin / Lulu-Chan") ran full speed down the hall of Sakurabi High, heading for the room that the Tea Ceremony Club was holding a TEA CEREMONY, in celebration of TEA, of course! But also, this meeting was important due to the fact that for this one day of the year, the Tea Ceremony Club met with Kendo Club. Which, Lulu wouldn't miss for anything in the world, due to the fact that most of the guys in the Kendo club were the male idols of the school, imbued with the general male expectations, and living up to them as best they could. Likewise, the Tea Ceremony Club was generally known for the young women who best exemplifies the expectations of the female gender. Simply put, they were the most attractive and popular kids on campus.
Speeding through the doorway, she was stopped suddenly as a hand came out to stop her with ease. A girl glared, seething as Lulu ran through the halls, clearly without poise or grace, and obviously without a care. It was obvious that the bounding, excited Lulu was now the target of Riiko Nene Nekozawa's ("Nini-pon") irritation. Lulu then tried to wrap her arms around Nini-pon in a friendly manner, only to be rebuked yet again. She kept this up for quite some time, much to everyone's annoyance.