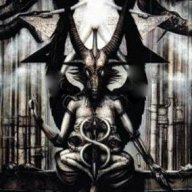 Certified Subdomain
Original poster
MYTHICAL MEMBER
Posting Speed

Speed of Light
Writing Levels

Douche
Preferred Character Gender

No Preferences
It lends itself well, yeeeeees!


A group of dudes come together to plant an idea in someone's head. In the team you have:

The Leader: All-round dude with particular specialty in navigating people's minds.
The Architect: The dude designing the dream levels.
The Chemist: The dude in charge of the sedatives.
The Technician: The dude who works the dream-gismo and does the background study on the target.
The Thief: The dude who can masquerade as different projections.
The Employer: The dude who puts the team up to the job.


Everyone has a "totem" - a small personal object that assures them they are not in the dreamworld.

Everyone becomes a dreamer at some point, helping to build the dream-within-a-dream layers.

Everyone has to set up a "kick" to wake the rest of their team from the dream below them.

Everyone has the potential to be flawed by their own delusions, which interfere with the mission at hand.