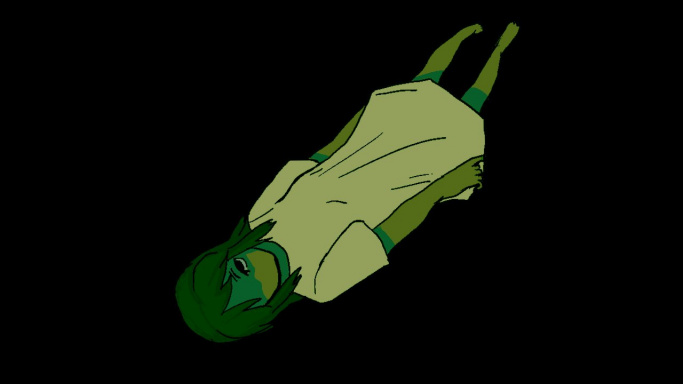 Roleplay Invitations

Group Roleplays, One on One Roleplays, Private Convo Roleplays
Posting Speed

One Post a Day, A Few Posts a Week, One Post a Week, Slow As Molasses
Writing Levels

Adept, Adaptable
Genders You Prefer Playing

Male, Female, Primarily Prefer Male
Playing Style- Passive or Aggressive

Passive or agressive. Depends on what's needed of me or the character I'm trying to play.
Favorite Genres

Fantasy, Scifi, Modern, Horror, etc.
The usual cliche stuff. I really do love cyberpunk though.
Genre You DON'T Like

Furry, Fandom

In the mood to practice writing and exploring dynamic character development. Looking to migrate my old projects over to here for a fresh start. I'll just jump straight in.
Please PM me regarding questions or interest.
P O S T G E N I T U S
And he saith unto them, Why are ye fearful, O ye of little faith? Then he arose, and rebuked the winds and the sea; and there was a great calm.
​
Long ago, the world thrived. Societies created great machines powered by the thick black blood of the earth, which could travel like streaks of lightning across bright blue skies. Flawless alchemy allowed them to grow crops in great number, to cleanse their food of pestilence and households of dirt. Their knowledge of medicine allowed them to treat even the worst of afflictions with the slightest expense. Their science was so great that they could reach up to the stars, bargain with entities of the heavens in order to create great works at the blink of an eye. Or so it is rumoured.


The story goes that the people of that time pursued their vices, fed their greed and their hatred and their gluttony. While their advancements were great and beneficial to the world, their creators were jealous of those they benefited and twisted their creations to serve themselves. Those that they beseeched among the stars abandoned them, and the nations of the world turned on one another. Their construction turned from glory of the self to destruction of the other. They salted fields and turned bones to ash. They fed the soil with blood and acid.


And they were struck down by a great light from heaven, a brilliant figure calling itself Virtus. It declared that it would return the the world Terrae to purity.


A great Cataclysm struck the earth, shook the ground, and punished the Faithless for their sins. Their discoveries were destroyed by Virtus, their great empires ground between soil and stone. Their own devices of war and destruction were turned against them. The earth retook its lands, and left what was left of the Faithless to fend for itself and face atonement for its selfish past.


And many times since then has Terrae gone around Solis, many winters coming and going, the artefacts of civilisations past being dug up by all to be rediscovered. The Faithless have not forgotten their past, but have accepted that constant struggle and the unforgiving wild are simply a part of life. The spires of great towers, protruding from the frostbitten ground, the tops of clocktowers, the broken domes of palaces; all are reminders of their tragic past.


But Virtus still fights, still oppresses, still captures the works of man to use against them. Great cities and citadels he has constructed around the Mediterranean, and from there he sends acolytes to fight on his behalf against their brethren across the globe. Great cities of the past continue to rise from their ashes, fall, and rise again. Unless something is done, unless Virtus with his godly power is destroyed, this cycle will continue until eventually... we fall.


Near the war-struck city of Karlsruhe, as fate should have it, a group of travellers shall meet at an inn beneath stormy sky and new moon. They will set into motion great events that will shape history, and have a chance at deciding the true outcome of this world's struggle. The outcome, however, remains to be seen.
GENRE: Fantasy, Post-apocalyptic, Dark
TECH LEVEL: WWI
PLAYERS: 2-4
WRITING EXPERIENCE: High
ADD.: Character death is a risk, conflict between characters helps add color to the plot, as can romance. Careful notation of stance and movement are recommended in combat scenes. In almost any conflict, the party has full liberty over its actions and can freely choose between violence and negotiation in their journeys. Redstar only.
M A L E D I C T I O N
Departure data estimated no near proximity to charted asteroids, and no anticipated solar activity. It should be an easy, clean trip.
It should be.
​
During President John F. Kennedy's full two terms, the growing tensions with Russia were eased by diplomacy and the two nation's space programs were joined under the flag of the United Nations. Prioritizing the study of physical and material science, the nations of Earth had established two observatories on the moon by 1992 and a base on Mars by 2004. In 2006, the invention of the 'floppy disc' made after the discovery of long-abandoned research of the deceased Alan Shugart drastically increased the amount of data and telemetry programming that could be stored inside of a space-faring vessel. This allowed for vessels to be sent farther and farther from Earth as the precision of tight-beam communications increased with time. Now, the United Nations is beginning to stockpile supplies of extraterrestrial water and metals in hopes of preparing to journey to a newly-discovered solar system with multiple earth-like planets.
27 May 2035
It takes three years and four months to travel from Saturn to the Sun.
It takes another four months to go from there back to Earth.
This is the flight plan that you, the crew of the United Nations Bureau of Cosmic Ventures (UNBCV) freighter 842B76 'Nimrod', are following. One long sleep from Earth to Saturn intercept direct, pick up a haul of ice, another long sleep as you float from Saturn to the Sun. Wake up and execute a slingshot maneuver. Maintain manual operation of the vessel until Mercury, where the ice is to be delivered. As most of the hydrogen fuel was expended burning past Jupiter, the Nimrod only has enough left to execute one full-stop ∆v maneuver (plus a small amount of extra fuel left over for error correction), which they are advised to use to arrive at Titan's orbital fuel platform. As such, the Nimrod has been granted special permission to bypass clause IIIa. of their contract.
Departure data estimated no near proximity to charted asteroids, and no anticipated solar activity. It should be an easy, clean trip.
It should be.
You are about to wake from cryostasis, to begin manual operation of the ship following the impending decelleration. You are currently on time, and are on track to land on Titan to refuel before harvesting ice from the rings and returning to Earth.
CREW DETAILS (ANY UNCLAIMED WILL BE NPC,
YES
YOU
CAN
PLAY AS THE ROBOT)
x1 CAPTAIN
= The Captain is under the direct employ of the UNBCV, whereas crew are generally contracted. While lacking in any major areas of expertise concerning the ship, they may have other skills and are in complete command over the vessel. The Captain carries very light security equipment and is legally allowed to confine crew-members to the single-room brig.
x2(MAX) HELMSMAN
= The Helmsmen, consisting of either one pilot and one navigator or a single individual who does both, are responsible for controlling the ship. They look after its trajectory, fuel levels, functionality, etc.
x1 SECURITY
= Equipped with the ship's only firearm - a nonlethal - as well as medium security equipment, this officer is responsible for maintaining the peace on the ship. As they spend much of their time being a useless waste of air, they often take it upon themselves to organize downtime, cleaning and rec schedules, and the like to keep crew morale high as well as orderly and organized. Some ships choose not to carry a security officer, as there is rarely a need for one, but such ships run the risk of their crew developing cabin fever.
x2(MAX) ENGINEERS
= Comprised of either one to look after the engine and one to run maintenance and repairs, or one engineer who does both. Engineers are the only crewmembers other than the Captain who have security clearance to access the ships' nuclear reactor, as well as its secondary RTG(or RITEG). They care for the ship's interior, carefully tending to the preservation of air, water, and fuel tanks as well as the piping and wiring throughout the ship. While they can do hardware repairs on ship computers, they are not formally trained in software and as such debugging is typically left to the helmsman.
x6(MAX) MINERS
= Miners form the bulk of the crew, and are the most adept at EVA activities (the engineers coming in second, though they typically stay close to the ship). They are responsible for cutting, hauling, storing, and maintaining the natural resources that the ship has been dispatched to collect. The tools they are given vary depending on the ship's mission.
Name: JCS-EVSU "Hummingbird"
Rank: Jovian Computation Systems Extra Vehicular Service Unit
Gender: Extra Vehicular Service Unit
Age: 6
Nationality: Jovian Computation Systems
Appearance
Background:
A typical service unit of this model is equipped with a retractable-wheel chassis capable of navigating both in the presence and absence of gravity, and in many conditions which the average human would consider inhospitable, such as the vacuum of space. JCS-EVSU is equipped with basic voice-recognition software and onboard dictionary, as well as an assortment of tools for repairing the hull of most vessels and other machinery with ease. JCS-EVSU is also capable of interfacing with electronic systems. JCS-EVSU is a common piece of equipment now used in many starfaring vessels, orbital stations, and planetside colonies, having no particular reason for being aboard this vessel other than its purchase by the crew.
Each crewmember was issued a small pamphlet before deployment, reminding them of the most basic UNBCV requirements for their vessel. You have been given permission to bypass clause IIIa due to your current light fuel load. After refueling, it will come back into effect.
UNITED NATIONS SPACEFREIGHT CONTRACT
I. Your ship is property of the UNBCV and must not be intentionally damaged, modified, or vandalized except for extreme circumstances (refer to handbook).
IIa. Your crew is allowed up to 8 months 'overdue' time after projected arrival period to accommodate for potential hazards or malfunctions that can occur during your trip. Arrivals after this period are considered late, and will be punished accordingly.
IIb. Your crew will be awarded a bonus for arriving during the projected arrival period.
IIIa. As of the tragic incident of the 'Starfish Nova' (Venus, 2016), all UNBCV vessels are required to respond to all passive-broadcast distress signals within their fuel expenditure range, regardless of whether you enter the 'overdue' period as a result.
IIIb. All UNBCV vessels with a functional communications array must respond to all distress signals sent via direct tight-beam transmission, so long as you have enough fuel to reach the vessel in distress. If, after arrival, you do not have enough fuel to reach your destination, please enter cryosleep and wait for retrieval by UNBCV security vessels. You will be awarded a large bonus for full recovery of the distressed vessel.
IV. All suspicious activity of crew or observed vessels must be logged and submitted to UNBCV port authority upon destination arrival.
ALL MINOR OR SUBCLAUSES ARE LISTED IN HANDBOOK, PLEASE REFER FOR MORE INFORMATION
GENRE: Scifi, Lovecraftian, Horror
TECH LEVEL: Low Future
PLAYERS: 13 maximum, I'd prefer fewer.
WRITING EXPERIENCE: Moderate to High
ADD.: Character death is a risk, and conflict between characters is encouraged. Knowledge of basic physics and chemistry recommended for technical play.
P U L P
In September, one of the clique members found this mouldy mid-70s map in the pocket of a jacket they bought at Goodwill. After doing a bit of research, they discovered the history and location of Dawson's Island. Seeing the perfect opportunity for a once-in-a-lifetime awesome trip and killer Halloween experience, as well as a chance to elevate their status, they spread the word around their old classmates and friends that still attended the high school. Due to the trip coinciding with the Halloween football game and dance, they didn't expect a lot of people to show up. But they had high hopes anyway.
​
In the 19th century, Dawson's Island became home to a large fish cannery, which as decades passed slowly went out of business and closed during the Second World War, the US Army buying the land in order to place a small artillery bunker there. In 1963, the US sold the island off for cheap and it was purchased by a developer. The old cabins, originally built to house cannery workers and then later renovated for soldiers, were refurbished and made into a campground. For the first few years they were booming, but over time business declined. There was never any official date of closing, but the campground is no longer on local tourism pamphlets or on updated maps.



On Friday, October 30th of 1987, a group of teenage friends arranged to drive north with a small rowboat to camp on Dawson's Island. The trip was scheduled to last four days and three nights, with the group to be returning home on Monday, November 2nd. Whether or not these plans hold true, however, remains to be seen.
GENRE: 1980s, Pulp, Slasher
TECH LEVEL: 1980s
PLAYERS: 4
WRITING EXPERIENCE: Moderate
ADD.: Character death is a constant threat, and conflict between characters is almost guaranteed. Graphic.
​
Last edited: