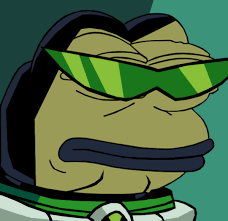 EVERYBODY RETS
Original poster
A new legend begins...
"In front of all of you, I must say this. I refuse to sugarcoat or keep this from you any longer. As such, I will speak of it," the Nurarihyon speaks in front of the crowd in the main hall.
"All of you, all of you have been family to me. As an old man without children of my own, you all are my family. For eons, we of the Hyakki Yagyo have helped yokai and humans alike, and paraded numerous times, once every human year. But today, I feel happy, yet sad, because I must say this - I am leaving the clan."
The crowd was in utter shock as they started to gossip among each other.
"Everyone, be quiet for a bit."
With the leader's commands, everyone was silent.
"I have my reasons for leaving. Reasons that I cannot share. Reasons that you will uncover in the future to come. Reasons that are more impossible than our existence. As such, I would like to pass the torch to a rather valuable member of this clan..."
Everyone was keeping their eyes peeled. Well, those with eyes and eyelids, anyways.
"... Ibaraki-doji."
---
"Huh?"
A young, horned woman woke up from a little slumber as she lifted her head off the table. "Oh, right."
"Ibaraki-san, Ibaraki-san, you've been sleeping through the lesson," another lass wakes her up.
"What is it, Sachi?" The smaller girl, rubbing her eyes, speaks. "Oh, right, again huh? I guess I just can't catch forty good winks huh. And I thought you were the daydreamer."
Just then, the school bell rings.
"Alright Sachi," the one who was referred to as 'Ibaraki-san' speaks, "fill me in."
---
"I'm still not good with modern speech. New is gold, and gold is hard to break down!"
"You'll get used to it, Ibaraki-san," Sachi comments.
"You sure are one to talk," 'Ibaraki-san' chuckles, "I guess I'll be heading off now. See you on Monday!"
"Bye!"
---
"Greetings, Ibaraki-doji-sama," numerous henchmen greeted the horned girl at the door as they bowed.
Well, those horns were very, very real. This young girl wasn't a Middle Schooler, and she definitely wasn't twelve either. This young girl was a living legend in a rather bad way.
Her name is Ibaraki-doji. She was known to commit many sins in the past, much like the typical oni. Once a notorious folklore villain who was the second-in-command of one of the three most evil and powerful yokai of Japan, Shuten-doji, she now lives her days in the Hyakki Yagyo, assuming leadership a mere six months ago.
She claims to have turned over a new leaf many centuries ago, but until today, the name 'Ibaraki-doji' sends shivers down the spines, husks and tentacles of numerous men and monsters across Japan and in this clan. Well, those that believe in fairy tales, anyways. Her legends describe her exploits as wicked, but she didn't seem that way now.
Ibaraki-doji looks at the henchmen, then replies cheerfully, "ehehe... there's no real need to be too formal... so umm... any news on new recruits?"​