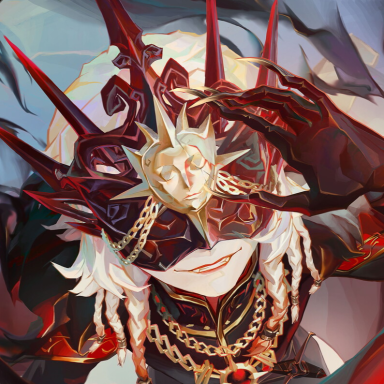 I Still Exist
Original poster
Roleplay Invitations

Group Roleplays, One on One Roleplays, Private Convo Roleplays
Posting Speed

One Post a Day, A Few Posts a Week, Slow As Molasses
Writing Levels

Intermediate, Adept, Advanced, Adaptable
Genders You Prefer Playing

Male, Female, Transgender, Androgynous, Primarily Prefer Male
Playing Style- Passive or Aggressive

Both, but I have a strong tendency to take action and initiative. I will only play passive when someone else is developing an important part of the story that I don't want to accidentally derail.
Favorite Genres

MxM; Fandom; Fantasy; Horror; Surreal Mindfuck; Alternative Sci-Fi.
Genre You DON'T Like

Slice of Life; War or Historical settings which require extreme accuracy; HIgh Fantasy or Sci-Fi that has a billion pages of lore or technology that must be memorized.

This is something I worry about whenever I'm making an OC. I try my best to avoid using images of characters that are obviously TOO well-known (Cloud Strife, Goku, Daenerys, etc), but sometimes I find that the closet fit for my OC just happens to be a canon character from a game/anime/movie that my partner(s) might be familiar with. My distress stems from the thought that people will either not be able to see past the character they recognize, or that they'll feel like I'm ripping off a much cooler character somehow with my shitty OC using their image.

So the question becomes: what do you honestly think/feel when you see a familiar face being used as someone else's OC?