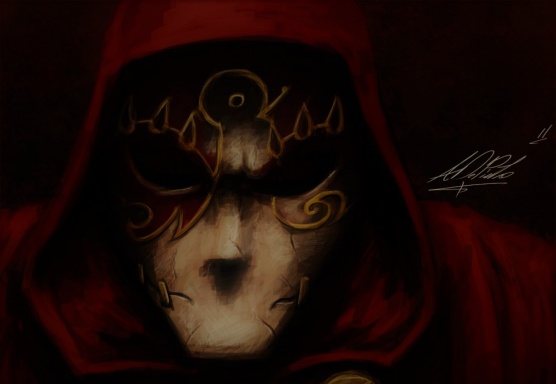 Absent, forgotten god
Original poster
Invitation Status

, , ,
Posting Speed

1-3 posts per week, Slow As Molasses
Online Availability

Quite often
Writing Levels

Intermediate, Adept, Advanced
Preferred Character Gender

Primarily Prefer Male
Genres

Dark Fantasy, Fantasy, Zombie, slice-of-life survival, Post Apocalyptic, Cyberpunk, Sci-fi, High Fantasy, Modern, medieval

THIS RP TAKES PLACE IN THE SAME UNIVERSE AS THE NOW-DEAD
SCRAPYARD DOGS
ROLEPLAY
View attachment 83177
Three years
have passed since the disbandment of the crew of the
Dawson's Christian
, a salvaging ship used by a small group of Scrapyard Dogs. The crew have remained lightly in contact with one another, with some connections having been severed altogether. This is the chronicle of two of those old crewmates who stayed in touch: Jason "Jace" Adamant, a skirmisher known as the "Battle Jester", Levi Merrick, a fiercely loyal skirmisher, and Helium Sun, a thief, gambler, and merchant.
Rules:
Basic rules, you know the drill.
No shmexy times in here, take it to PM/1x1 if you're age appropriate.
Don't be a dick in the OOC. Be a dick IC all you want, if that's how your charrie rolls, but play nice.
You may have up to three weapons, not counting the "tredium blades" modification. Three guns, two guns and a melee, two melees and a gun, three melees, whatever.
Roles have been removed from the CS, everyone gets their own starship if they want one.
Include the phrase "Hound Dog" somewhere in your CS to prove you read this.
—-—-—-—-—-—-—-—-
CS
Name:
Age: (Keep it over 18)
Gender: (Guy? Gal? Neither? Both? Up to you.
Race: (Please keep it down to the three provided)
Appearance: (Text, pictures, or both is fine with me. I don't care what style of picture you use)
Personality: (Are they a people person? Or what?)
Backstory: (I don't need a novel, but I do want more than a children's book)
Modifications: (What mods do you have?)
TRS Type: (What type of TRS do you use?)
TRS Appearance: (Once again, text, pictures, or both is fine)
Role: (What do you do here?)
Weaponry: (What does your character bring into battle? Please include a melee weapon and a ranged one)
Other Items: (Anything else you keep with you)
Other Info: (What did I miss that you want to be known?)
—-—-—-—-—-—-—-—-
Ship CS
Name:
Age:
Appearance:
Backstory: (How did you come to possess this ship?)
Weaponry: (Please, keep it light. These aren't battleships)
Last edited by a moderator: