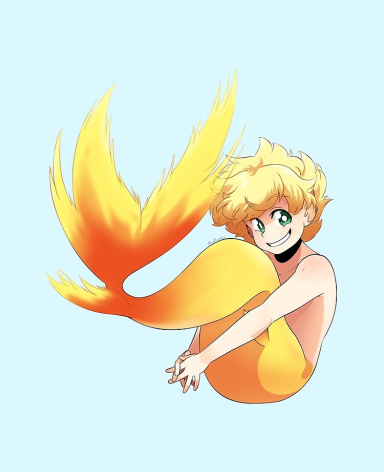 Light Giver
Original poster
Invitation Status
Posting Speed

1-3 posts per week, One post per week
Writing Levels

Adaptable
Preferred Character Gender

No Preferences
Genres

Fantasy, Horror, Scifi, Magical
~Plot~
Da
yb
rea
k T
o
w
n


A mesmerizing world that allegedly existed before the realms were born. Nobodies have made a home inside a mirror dimension that reflects an alternate vesion of this town. The creation of this dimension is unknown, but serves as the headquarters of the Lost Union. Heart-less townspeople wander the streets while seeking to fill their empty voids. A dreamlike atmosphere dominates the setting which coexists with an aura of wonder.



1st District:

Features a fountain square and dreamy houses that surround it's center. A marvelous clock tower stands high above the town, yet in the mirrior dimension, the clock counts down the time Nobodies have left to reclaim their past identities. Various vendors set up shops here that sell weapons and other useful items that a Nobody may want. Union meetings are held at the fountain.



2nd District:

A vast district that consists of very many alleys, parks, tunnels, and lots. Rogue Nobodies (creature forms) have been known to cause havoc here, but not too often. A dark lake resides here with a large pier, and it's a popular place where Nobodies sit to contemplate their choices.



3rd District:

The forbidden district that's entrance lies hidden within the mirror dimension. Only the founder of the Union and a few others have seen it.



Sewers:

A maze-worthy series of tunnels that run beneath all three districts.
Head of the Union
(GM-PC's)
Syrus
~The Union's founder and gatherer of Nobodies who have lost recollection of their past. His self-proclaimed oath is to help restore the identities of his kind.~(Visual)


Crystal Warrior

~An ally of the Union who helps return stolen hearts. Her reasoning and identity is unknown to most.

~




Kaede

~One of the first members to join the Union and a trusted supporter of Syrus.~ (Visual)
-Corridors of Light-

Much like the Corridors of Darkness, the Corridors of Light act like wormholes to transport the user to different areas or worlds. As an assumed Keyblade Master of Light, the Crystal warrior is able to use the corridors to transport herself and/or others to specified destinations when needed. This ability is granted to Light Warriors who have achieved the Mark of Mastery and have undergone special training.

Union Tasks - Assignments requested by the founder that are relevant in achieving the Lost Union's collective purpose.

Conflicts:
Heartless:

Dark creatures that steal the hearts from living beings.


Rogue Nobodies:

Nobodies that have lost their reasoning.
Warriors of

Light

and

Dark

: Keyblade masters who destroy nobodies in order to build/delay their army's growth.

Character Name:
Gender:
Age:
Appearance:
Element/Attribute:
Strengths:
Weaknesses:
Motive: (optional)
Talents: (optional)
Abilities:
Weapon of Choice:
Fears: (optional)
Personality:
Secret: (optional)
Brief Backstory:
​
Last edited by a moderator: