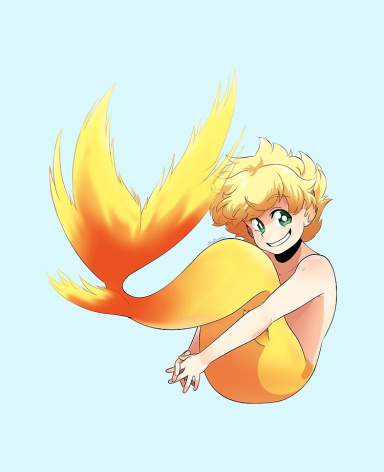 Eternal Light
Original poster
LURKER MEMBER
FOLKLORE MEMBER
Posting Speed

1-3 posts per week
One post per week
Writing Levels

Adaptable
Preferred Character Gender

No Preferences
Genres

Fantasy, Horror, Scifi, Magical
Hollow Vessels
An empty mold... all that remains of a life that once was. Do you remember? Your appearance, the personification of a faint memory. There's a heart out there that belongs to you… You just have to find it, and have it put back into its place. Are you ready to make the sacrifice? To let go of who you think you are, and to fade into who you're meant to be?
Are you willing to lose the ones you tricked yourself into befriending? In time, you'll discover that you do not truly exist. That you've always been close to irrelevant. Just a hollow shell that's lost its center. You may want to hopelessly stay incomplete, or you might want to fill the empty void by becoming whole. Either way, you'll always have that nagging itch that wonders who you once were.
~~~
You're welcome to our union. It's an option you have in discovering what you really are… the only way to be reunited with your heart before you lose yourself. We all gather with a common goal… to complete ourselves when able. There are plenty of worlds infested with the dark creatures that snatch the spirit of living hearts. Our sole enemy, the "Heartless."
The first step in achieving our purpose, is to brighten up the worlds by eliminating the darkness. In the process, slaying each and every Heartless until we find the ones that took what's rightfully ours--the one's we're drawn to. Finally, to fuse the hearts back into ourselves with the help of a unique key sword. Together, we can find the answers we seek—alone, we'll eventually dissolve away like salt into water.
~Theme~
While I sought out to find my own truth, I came across a warrior in crystal armor. Wielded in her hand, a key sword that released the hearts enslaved within the Heartless. In that instance, I discovered the key to unlock the mysteries of my kind. Out of desperation, I stole away the warrior's blade by force… soon realizing that the key could not be wielded by just anyone.

After sharing the complexity of my existence, the Crystal warrior did the unthinkable. She offered to help us with our cause. Anytime a heart was found that belonged to the union, she would help us become complete again when summoned. I imagined my gratitude toward her would be ever so great. Then I realized what drew me to the warrior in the first place. When she removed her helmet, an elusive memory was gifted to me from my past. -- I fear that things are far more complicated than I initially suspected.
(This RP correlates with a future Keyblade War RP.)
Here is a tragedy scene that I wrote which is connected to Hollow Vessels.
​