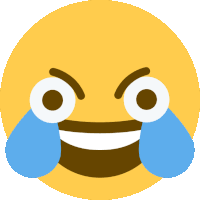 The Phoenix
Original poster
DONATING MEMBER
Roleplay Invitations

Not Taking RP Invites at this Time
Posting Speed

Several Posts a Day, A Few Posts A Day, One Post a Day, A Few Posts a Week, One Post a Week
My Usual Online Time

My times are pretty erratic, but it's only really rare to see me PST 3-11am. I'm on most of the time.
Writing Levels

Intermediate, Adept, Advanced, Adaptable
Genders You Prefer Playing

Male, Female
Playing Style- Passive or Aggressive

Fine doing both! Sometimes I end up aggressive, if no one else is contributing to plot, or if there's one person I feel like is taking over, but if everyone's contributing equally to the pool of ideas, I just let them go ahead and do it.
Favorite Genres

Fantasy, Slice-of-Life, Modern.
Genre You DON'T Like

Horror, Psychedelic, Gory (gore I can handle as long as it's not gore for gore's sake).

This thread is part of a fandom-fixing attempt by myself and

Nemopedia
, the crude beginnings and explanation of which can be found in the following thread,
COLLABORATION - FANFICTION - Hitting the Hitman
.
[Scene 1: Lambo and Addie's Arrival]

When she had answered the doorbell and seen a baby in a suit on her doorstep, Nana Sawada's first thought had been, "This definitely has something to do with my evasive husband." Some time had passed since then. She'd been attacked by a girl her son had brought over, hell her son had brought a girl over, and a million other things had happened. Two other boys from school had shown up, and she was pretty sure she heard an explosion or two from Tsuna's room here and there. She was doing just fine. She was handling it. After yet another explosion, she'd heard the doorbell ring and gone to answer it yet again, and yet again found herself looking down to find the ringer.

At first she wasn't quite sure what she was looking at. There was... a boy with wild, curly black hair staring up at her. He looked somewhat worse for wear and was definitely on the verge of tears, a little snot beginning to drip from one nose. He also happened to be wearing a cow costume. Worse, though, was the mass of black and white lace at her feet. The thing looked up, and it was then she realized it was a girl in maid clothing, doing a dogeza on her front step. The girl was nice enough to look at, but the expression in her dark green eyes was empty. "It is very nice to meet you, Nana Sawada-sama." She intoned, dully. "I apologize for the inconvenience my young master Lambo has caused you. We will be in your care from now on."

A month ago, she would've jumped out of her skin. Now, Nana smiled as if absolutely nothing was wrong and she got maids bowing to her every day. She turned her head and called up the stairs. "Tsuna! One of Reborn-kun's friends is here! Take him upstairs, okay?!" She looked back down on the girl, who she now saw could not be that much older than Tsuna himself. "Would you like to come inside and eat something while the children play?"

"I will wait here for Tsunayoshi-sama." The girl responded back, politely, one hand free to keep hold of the little boy she had referred to as Lambo.

Nana just nodded and walked back towards the kitchen, leaving the door open to become Tsuna's problem. She reached for a kitchen knife and went back to chopping lettuce, with perhaps a little more vigor than was strictly necessary. When or if Iemitsu ever came back, she was going to have to give him an earful.
Last edited: