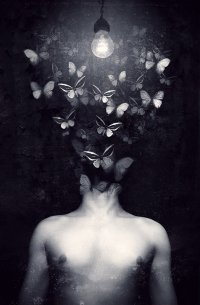 Anti-Hero
Original poster
FOLKLORE MEMBER
Genres

Magical, Fantasy, Supernatural, Sci Fi, Steam Punk, Noir, HORROR, and I'm willing to try Romance.
So I have this project y'see, and I'm looking for volunteers to give the me the straight and narrow on what makes roleplaying interesting to you all. What about the community causes you to stay? Why make so many different art designs for new roleplays (Banners, pictures, etc). No one is paid for their efforts, and yet collaboratively we build stories and scores of pages worth of text following a singular idea...even developing it, expanding it.

Why not write alone?


What is it that you find most compelling, appealing, or drawing about online roleplays or Iwaku?

What makes this worth your time?