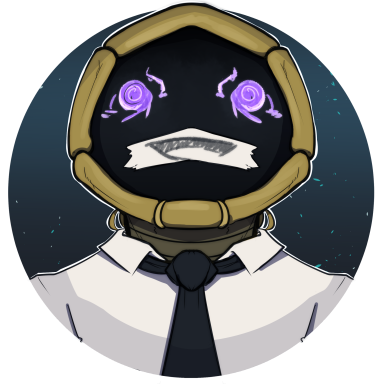 Mysterious Stranger
Original poster
FOLKLORE MEMBER
Invitation Status
Writing Levels

Give-No-Fucks
Preferred Character Gender

Male
Genres

Any.
A roleplay that involves a really good anime, and the movie "League of Extraordinary Gentlemen."
Now, this roleplay was also inspired by a Fanfiction made by "TheBananaSlug". And as the title states, this is an Alt Universe, meaning that it does take place during the anime but is still roughly after Seras was brought in.
The Plot so far.

[Set after the first three episodes.] After the Valentine Brothers incident, and upon hearing of "Millennium". Hellsing needs to bolster it's forces aside from Wild Geese, so to do this. Integra sends Alucard and Seras to recruit a new ragtag version of the once great "League of Extraordinary Gentlemen."
Side note.

OCs are accepted. BUT, we do need people to play both Hellsing protagonists and antagonists. In order to do this, players will be allowed to play two characters. Both can be heroes or villains or mixed up [Playing two is optional]. And do not worry about messing up the character here and there. Being a AU, a slipup can be excused. Just nothing major.
Character Sheet [OC use only.]

Appearance [Pics are allowed.]:
Name:
Nickname/Codename:
Faction:
Age:
Height:
Weight:
Abilities:
Disabilities:
Weapons:
Personality:
A brief backstory:
Location [In other words, seeing as Alucard and Seras most likely not even left London yet. This is where your OC is currently located. EX: New York City, USA, etc:
List of Hellsing Characters available.

Hellsing
IMPORTANT NOTE: The Name of each faction shall be put above certain characters, this means who is going to fight who. For example. Hellsing vs. Millennium. Or, Iscariot vs. Hellsing vs. Millennium. And so on.
Hellsing
Alucard [Quatermain?] - Taken by MicheviousChesireX3
Seras Victoria [Mina Harker] - Reserved for Shayla
Sir Integra Fairbrook Wingates Hellsing
Walter C. Dornez [Dorian Gray.] - Dakota K5
Pip Bernadotte

Iscariot
Alexander Anderson [Mr. Hyde] - Victor Markov
Heinkel Wolfe
Yumie Takagi

Millennium
The Major
The Doctor
The Captain - Gray
Rip van Winkle
Zorin Blitz
Schrödinger
Tubalcain Alhambra
Rules

1: Be nice OOC
2: Don't GM or use Mary sues.
3: Be realistic, like would your character be in China when they were in the US with no explanation? No, of coarse not. Unless magic.
4: Life does get in the way, and so if something comes up. Let us know, we wouldn't kill your character without consent.
5: Have fun.
Thanks to the rather helpful guidance of
@Edward
This shall be where the signs up shall be.
Last edited by a moderator: