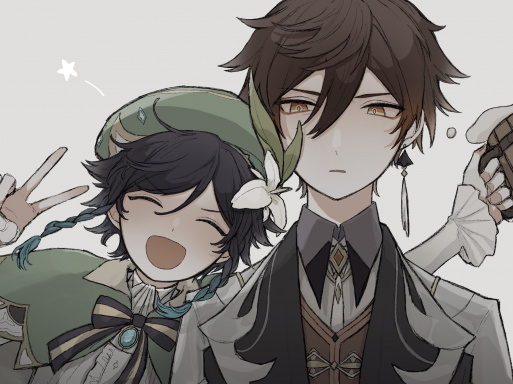 Fae-Touched
Original poster
Hello everyone! I'm once again on the search for partners!
Before reading any further, please be aware that I only role play with adults, so if you're not 18 years or older, this is not the thread for you.
So, let's get the rules and all that outta the way.
About Me
​
I am available to get online pretty much whenever. I don't have a job, since I am disabled.
However, due to my disabilities, I do have bad days, and I can take a few days to reply if I'm dealing with health issues.
I prefer to role play male/female, with the female role, but I am always willing to double.
I am usually awake from 11am/Noon, until Midnight/1am. I can reply frequently, for the most part.
I'm twenty one, and I live in Washington, so right now, it's 3:06pm, if that helps for timezones!
Rules
Use proper grammar, spelling, and punctuation.
Use third person only.
Be active. I prefer partners who can reply multiple times a day.
Be willing to double and/or play the male role.
Please let me know if you want to quit the role play. I will do the same for you.
For Fandoms, I only do canon/oc.
Fandoms
Harry Potter
Supernatural
Once Upon a Time
Hunger Games
Dragon Age
Persona 3 & 4
Percy Jackson
Disney
Life is Strange
Adventure Time
There are more, I'm sure, so please ask!
Anime
Death Note
Fruits Basket
FMA: Brotherhood
Bleach
Love*Com
NANA
Hot Gimmick
Sugar Sugar Rune
Madoka Magica
Originals
Brother/Sister
Arranged Marriage
Historical Romance
Artist/Muse
Student/Professor
Monster girls
Witch School
Ghost/Human
Celebrity/Fan
Band member/Fan
I'm also always open to ideas, so PM me if you have any~
​