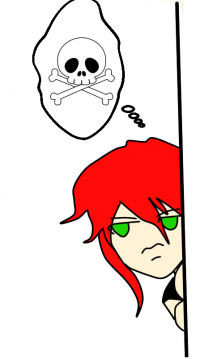 Roleplay Invitations

One on One Roleplays,
Posting Speed

A Few Posts A Day, One Post a Day, A Few Posts a Week
Writing Levels

Intermediate, Adept, Advanced
Genders You Prefer Playing

Male
Playing Style- Passive or Aggressive

Primarily Aggressive I suppose, but I do like input and for the other participant to guide the story if they have ideas or want. I guess I'm midway?
Favorite Genres

Varied, but there are some I'm just not familiar with. Doesn't mean I won't learn.
Genre You DON'T Like

See 'Favorite Genres' - I'm willing to learn sure, but there are some things I just won't like when I hear them.
I am a person, and now I am here. Hello.

Oh, and lest I forget, the inevitable goodbye that is sure to quickly follow as you all run screaming from the room. So goodbye.