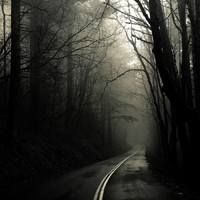 That Alley Down the Road...
Original poster
Roleplay Invitations

Group Roleplays, One on One Roleplays, Chat Roleplays
Posting Speed

One Post a Day, A Few Posts a Week
Writing Levels

Intermediate, Adept, Advanced, Adaptable
Genders You Prefer Playing

Androgynous, Primarily Prefer Female, No Preferences
Playing Style- Passive or Aggressive

I am mostly aggressive to where everything in the universe matters. Sometimes, I was called "Wordy" because I was rather stringent about the weather. If the game presents a substantial amount of info, then I'll leave my partner to the planning and such. Depending on the genre of the game, I would be fine with a lighthearted game or a game with many events.
Favorite Genres

Anything with Youkai, Japanese culture, Fantasy, Realistic, and almost all Originals (Except Touhou)
Genre You DON'T Like

Well, I don't have a personal distaste, but I tend to avoid fanfiction role play (where it is required to know canon prior to joining). Vampire, werewolf or any role play that has to revolve around a species outside of humans or elves is something I turn away from. According to certain websites and other forums (obsidian Butterfly is a good example), in order to portray a vampire or a werewolf correctly, one would have to read a book about certain factors of lore. My mind is mainly a freelance writer, thus I would elude from anything that follows a strict regimen. Also, I would avoid role plays with a lot of combat (because I'm a ZEN person, and I pretty much such at writing combat without making it sound like I am god-modding.)
Y'know...
Everyone will have days where you need to cry about your problems. Apparently, I can't cry them out here, but I will limit my activity on every game. Some of you have heard of my problems elsewhere. Sadly, I can't believe how much stress it. As much as I have wanted to come back here at full force, certain circumstances bogged me down from my previous endeavors.
But I need to reprioritize, reorganize and get back on my feet.
he fact that role-playing is not a substitute for reality is important. I took too much time investing on my games to ignore my future. In fact, it's shying me away from my career as a pediatric neurologist.
What are these circumstances?
Personal Stuff

Well, I know this sounds personal, but I have no problem sharing that. As some might have heard/known, I have Asperger Syndrome, a type of high-functioning autism. As I partake in more games, I am beyond overstimulated. I cannot take on more than three or four games, especially now that my plate's full. I also have incoming college courses that are very difficult.

In layman's terms, my brain can't take the pain writing sheets when I need to study for college. Although I might promise on having things done soon, I am exhausted from making failed [or prolonged] promises. I hate procrastination! It tears me apart having to do this, but my schedule calls for major changes.


Family Stuff

My mother has a disk degenerative disease, which dissolves parts of her vertebrae. Because of it, she's suffering from horrible back pains. Whenever she gets her back injections, I have to be there with her, wondering if she's okay. Just hearing about my mother's condition makes me cringe. Right now, she's my first priority.

On top of this, my grandmother is [for now, permanently] at a nursing home. She has terrible seizures, dementia and Alzheimer's. I'm very worried about losing her. I can't even think properly because of it. She's in a horrible, dilapidated nursing home with horrible health care. For now, I don't even know how to react.


Finances

College is tough! I need money for my college semesters, but I don't have ideas on how to get it. In addition to this, because I have an official disability, job acceptance is less than satisfactory. I just... can't deal with it.
For now, that's why everything's been blocked up.
As for the Role Plays
Variate//Wirklichkeit
@Skyswimsky
~ I'm still in this, but don't be surprised if my activity wanes down. I'll have to limit my time to Tuesdays, Thursdays, and Saturdays, from now on. I'm taking my character sheet offline for formatting reasons. your game is absolutely amazing. I always look forward to playing with you.
The Good-For-Nothing Student Council
@Ichinomiya Eruna
~ I know I have promised on working on a sheet. However, I doubt if I'm going to participate. Even if I do, it would be much later. I apologize for these [sudden] circumstances.
Everyone, it hasn't been long of a return, but I'll be sure to work out my problems.