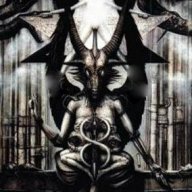 Certified Subdomain
Original poster
LURKER MEMBER
MYTHICAL MEMBER
Posting Speed

Speed of Light
Writing Levels

Douche
Preferred Character Gender

No Preferences
Gothenheim - a city alone on the edge of the known world.



Centuries ago it was cursed by eldest magic. Its fate now is to endure the onslaught of evil each and every night. When the sun sinks behind the mountains, a new threat arises. Dragons attack the towers, witches infiltrate the city, serpents rear in the docks, werewolves vault the walls, magical assassins and undead spirits do their master's bidding.

And each night the Fateguard stand against them.

The Fateguard are the best of the city's defenders, armed with enchanted weapons and blessed armour - men and women of unshakeable courage. For generations the Fateguard has kept the city safe from its nightly visitations.
​
So yeah, I got this idea from the above picture, the cartoon
How To Train Your Dragon
, the few clips I've seen of Skyrim, and that series about the emergency services called
Third Watch
. I'm imagining a roleplay about the lives of the city defenders who are fighting to protect Gothenheim, the only city for miles around in the middle of a hostile monster-filled wilderness. The characters will all know each other and be involved with each other in some way.
It will have the mood of Lord of the Rings and Game of Thrones - gritty and dark, with a real sense of life being brutal and short. And the evil outside the walls will be overpowering and mysterious, full of ancient secrets.
And I'm thinking at the centre of the city will be a cathedral where a precious relic is being guarded.
There will be political intrigue and questions of honour and survival, plus an episodic style in which a new threat attacks or infiltrates the city each night.
And... stuff...