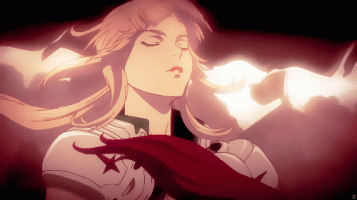 ♕ 𝓖oddess ♢ ǿ𝑓♢ Đungeoneering ♛
Original poster
DONATING MEMBER
Roleplay Invitations

One on One Roleplays
Posting Speed

One Post a Day, A Few Posts a Week, One Post a Week
My Usual Online Time

(Sometimes during work if we are slow) after work and weekends :)
Writing Levels

Intermediate, Adept, Advanced, Adaptable
Genders You Prefer Playing

Female
Playing Style- Passive or Aggressive

Depends. If its my plot I'm aggressive, if its your plot I let you take the lead unless we discuss something different.
Favorite Genres

Most any. Love historical, scifi, and fantasy mostly.
Genre You DON'T Like

Furries?

Please DM me on Discord (DungeoneeringGoddess#8343) to request artwork!
I am currently accepting
commissions

for
Full Body and Bust Sketches/Color (both anime style and more realistic)
as well as Chibis and Mini Comics.
*A portion of the proceeds from my art requested from Iwaku will also be donated to the site for their wonderful job and hard work in keeping our site up and running in the perfect order that it is!
Pricing and Examples for Chibis, full body, bust, and mini comics
​
Check out the DungeoneeringGoddess' social media for updates on my art and some examples!
Twitter: AlleighBrown (@BrownAlleigh) | Twitter @BrownAlleigh
Instagram: Alleigh Brown (@alleighbrown) • Instagram photos and videos
DeviantArt: DungeoneeringGoddess on DeviantArt
You can contact me either here on Iwaku or on my Discord!
Discord: DungeoneeringGoddess#8343
Do YOU have a character that you absolutely love?
Do you want to make your posts with that character beautiful and unique?!
Want to make your posts stand out from the crowd?! ​
Not creative enough to create a character signature? Or maybe you just can't use the most basic of editing software?! Too lazy to code your own post?
​
NEVER
FEAR
!
aLL OF YOUR PROBLEMS HAVE BEEN solved BY ENTERING
GODDESS' CRAZY BAZAAR FOR ROLEPLAY ACCESSORIES!
​
*Adorable Customer* But Goddess!What

IS

a Roleplay Accessory? :D
*

SALESPERSON

*

I'M GLAD YOU ASKED VALUED CUSTOMER!

Here's the sciency bit!
A Roleplay Accessory is something you can add to your roleplay posts, your personal signature, or you recruitment/request threads to make them stand out! They are great for adding that something special to make your posts pretty and screaming "
THIS IS WHAT MY CHARACTER LOOKS LIKE IN CASE YOU FORGOT !
" with EACH and EVERY POST!
BUT WAIT!
THERE'S MORE!
We here at

GODDESS' CRAZY BAZAAR FOR ROLEPLAY ACCESSORIES!

offer a wide variety of services for all your roleplay needs!
-Historic and Current Costume and Customs research:
Like the plot but you JUST don't know enough about that time period?

You tell

US

the plot and we do the leg work

FOR YOU!

Sit back and relax~

while we gather historic highlights and customs to make your roleplay and writing more authentic and ensure continuity in your roleplay!

Don't know what kind of underwear your character should be wearing?

DON'T WORRY!

We'll do that research too! As well as other research about costumes for your time period and location.
-Custom Picture Edits:
Like that picture but not the eye color?

NO PROBLEM!

Why not let

US

edit that for you?
We can even use our semi-trained mediocre artists here to draw

OVER

that perfect picture you already have! So they can be wearing an outfit of your design to better fit your roleplay! (What's that? This service not guaranteed to be available? Well just put it in the fine print.)
-And don't tell my boss I said this-
But I may even be able to persuade the Goddess to do a HAND DRAWN commission for you!
(Examples coming soon)
AND THAT'S NOT ALL!
You can use out services for

ALL KINDS OF THINGS!
​
THAT'S RIGHT! ALL KINDS!
Do you play D&D? Do you want specialized character sheets for spells, equipment, or whatever else you can think of? Make us the request and we'll do what we can!


Want a commission for your D&D character?

ALL YOU HAVE TO DO IS ASK!

(Warning: The Crazy Goddess does not draw animals. If you request her to draw an animal it may not resemble said animal you've requested or may have to be traced from a real picture. Character commissions may not be accepted every time.)
​
Oh look! There's a satisfied customer now!
*DnDGoddess*

The Crazy Goddess has been doing my research and signature edits for years!

(YEARS!) And I am completely satisfied with her services!


*

SALES PERSON

*

And we are satisfied with YOUR patronage DndGoddess.
Why work on your own roleplays!? When we can do it for you!
​
GODDESS' CRAZY BAZAAR FOR ROLEPLAY ACCESSORIES!
The
BEST

Roleplay Accessory you'll NEVER find!

because what kind of tags are you supposed to use for this anyway?!
DB
​
Last edited: