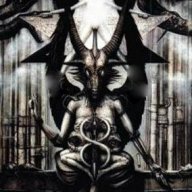 Certified Subdomain
Original poster
LURKER MEMBER
MYTHICAL MEMBER
Posting Speed

Speed of Light
Writing Levels

Douche
Preferred Character Gender

No Preferences
"MEEEAAAOOOORRRRWWW!" said Charlie unnecessarily as he rolled out of bed, stretching his long, black and white furred body and waving his tail in the air. He cleaned his ears and whiskers then filed his claws.

He then proceeded to get dressed in his usual outfit, which consisted of black and white sneakers with floral patterned laces and a symbol on the left heel representing the Celtic god of fire, then socks that were striped red and blue with the occasional diagonal stripe of green then jeans that were torn at the knees and had chain from the back pocket to the left pocket because he sometimes liked to be a little bit Goth but not too much then a stripey emo t-shirt with a picture of angel wings on the back and a rip on the shoulder from where he had gotten into a fight with next door's dog (because he hated next door's dog but not that much), then a friendship bracelet on his right wrist and a little scarf that was red with a blue dot and a purple dot and a yellow dot and three vertical slashes of pale green.

"Hmm," he said outloud to himself, even though there was no one around and it was indicative of a serious psychological neurosis, "I wonder what today will bring?"

He was being rhetorical, I think.

Combing his black hair in a way that was neat but still messy enough to be cool, he proceeded downstairs to the laboratory to see what his friends had invented this morning.