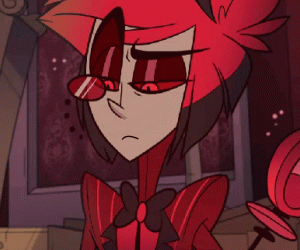 Anxious Tomato Will Bite You!
Original poster
MYTHICAL MEMBER
Posting Speed

1-3 posts per day
One post per day
1-3 posts per week
One post per week
Slow As Molasses
Online Availability

Afternoons, evenings and nights.
Writing Levels

Intermediate
Adept
Advanced
Adaptable
Preferred Character Gender

Male
Female
Genres

Historical, fantasy, magic, horror, supernatural, survival, vampires, demons, pirates, mutants, ghosts, romance (FxF, MxM, MxF) (Romance should be part of the plot and not the whole plot in itself), etc.
Cain woke up as soon as the sun shined threw the window on his face. He began the usual procedure, he started to get dressed then he tied his long blond hair up in a tail so it wouldn't get in the way for work. Before doing anything else he hurried threw the castle to the kitchen to get the princess breakfast before she came to the dininghall, as usual it was finnished the second he entered the door. The cook gave him the plate with the food and Cain smoothly recieved the plate and went towards the dininghall.

It had already been ten years since he came to the castle, he had been living on the street all his life and then when he were about to starve to death the royal family had taken him in because they felt sorry for him. He got to stay in the castle as long as he worked, he started to work as a dishwasher and slowly walked his way up, now his main work was to serve the lovely princess every need. Sometimes now and then the king and queen made him work for them, mostly when they were going to have a big party.
Caius liked the position he had right now, he didn't want to change it for anything in the world, he got to serve the most beutiful and pure human being on earth. There were no one sweeter or more wonderful than the princess. Caius had fallen for her the first second he saw her.

He entered the dininghall at the same time the princess head maid opend the door and led the princess in, at the same time the princess were at the left side of her chair Caius were on the right side, he bowed to the princess and pulled the chair out with his left hand while still holding the plate in his right. He pulled in the chair after the princess had sat down and then he put the plate on and told the princess what was served, and then kept on about the schedule for the day.

The maid stood at her left side threw the breakfast without a word and Caius stood on her right, in case the princess would need something.