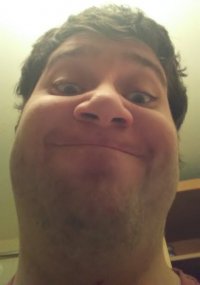 Previously Gwazi Magnum
Original poster
MYTHICAL MEMBER
Invitation Status
Posting Speed

1-3 posts per day
One post per day
1-3 posts per week
Online Availability

This changes too frequently to give anything reliable.
Writing Levels

Intermediate
Adept
Preferred Character Gender

Male
Genres

Sci-Fi, Fantasy, Adventure.
Normally I'd merge this with the other Fire Emblem Topic (Staff feel free to do so if you feel it's more appropriate) but I didn't want to suddenly derail that thread when the OP had a specific question in mind.

Any ways, what I'm wondering about is House Rules & Preferences.
Specifically, what bonus restrictions do you put yourself on? Or what setting do you prefer?

For myself I prefer Hard/Classic with Speed or Defence Robin as the settings.
Hard because the AI is actually challenging, but not "Lol! Every Enemies a Fredrick!" ridiculous.
Classic because in all honesty perma-death/constant restarts has been with the series the whole time, and to suddenly lose it not only feels cheap, but it trivializes most levels to be far easier because suddenly you can Kamikaze.
Speed or Defence Robins because it suits all roles, Speed makes him more adaptable, Defence increases survivability.

Then in regard to House Rules:

-> No Pair Ups
Pair Ups for me once again trivialize the game. Your units gain enough stat boosts to mow down the enemy, and on top of which it effectively halves your army in regards to formations, severely limiting the kinds of tactics one can do.

Other's I'm dabbled in are limited Seal Use and limited or no random missions.
But with stuff like the Child feature (and fire emblems forever plague of it being insanely hard to raise late game low level units) those missions seem a bit too required to get so many units combat ready.

While Seal Use? Limiting it does help make it more like the old games, where every character has a specific role and you work with it. But at the same time the Seals allow for far more customizability per unit, which leaves me torn.