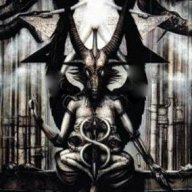 Certified Subdomain
Original poster
MYTHICAL MEMBER
Posting Speed

Speed of Light
Writing Levels

Douche
Preferred Character Gender

No Preferences
Okay, the sci-fi section is looking sparse, so I'm thinking of a shiney new Sci-Fi roleplay. A sweeping action heist about colourful sci-fi characters in a lavish future.
I was inspired by Mr Shadow, the all-too-underexplained antagonist of The Fifth Element.
So maybe a sequel. Another 5000 years have passed. Evil has returned, and the Fifth Element is lost. A new group of heroes get caught up in the cosmic battle.
With an advanced future anything is possible. We could bring in a Cyberpunk Blade Runner feel, a space opera epicness, a Terminatoresque post-apocalypse, or even the campy glitz of the original film. It could be set on earth or a number of planets, including the new Dark Moon of evil rock that is left in orbit at the end of the film. Plenty of plot bunnies to be had with that.
So... what are your favourite sci-fi movies? And what elements would you be looking for in a Sci-Fi adventure?