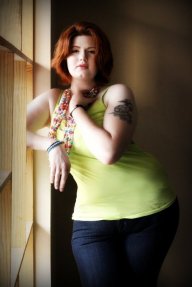 Crane of the Unseelie Court
Original poster
FaeLorn Character Bio: Almalthia NicTherindell
Name:

Almalthia NicTherindell
Gender:

Female
Age:

510
Description:


Complexion:

Pale as the Moon
Hair:

Waist length, wavy, light auburn (the color of copper wire)
Eyes:

Changes depending on her mood;

Amber

- bored, indifferent,

Gray

- sad,

Green

- happy,

Purple

- excited,

Blue

- upset; usually the lighter the color the more of the emotion she feels. They are large and luminous and the outside corners are tilted up like cat eyes with long thick black lashes.
Height:

5 foot 10 inches
Weight:

150 lbs.
Affiliations:
Paternally:

Dark Court/Unseelie; Royal; Crane
Maternally:

Light Court/Seelie; Lady NicTherindell
Titles:
Unseelie:

Princess Almalthia NicTherindell; Princess Almalthia; Crane Almalthia or Crane NicTherindell
Seelie:

Lady NicTherindell; Rhiannon's Ruin; De'Dannon's Despair
Family:
Father:

Deceased Therindell Prince of Frost and Blood Former Prince of the Unseelie
Mother:

Rhiannon De'Dannon Head of House De'Dannon
Aunt:

Fealin Queen of Air and Darkness Ruler of the Unseelie
Uncle:

Emoer Consort of the Dark Queen
Cousin:

Neirin Prince of the Unseelie
Proclivities/Attitude:

Assertive, selfless, intelligent, loyal, loving, very heart on her sleeve, insecure, temperamental, slow to trust, forgiving.
Weakness:

The need to be loved. Can be used against her by tricking her into a one sided relationship and she is easily taken advantage of this way. She wants to be loved.
Accomplishments:

Garnered a position as a Crane so that she was safer in court.




History:
Foundling:

Prior to her father's death nothing of note. At her father's death things for Almalthia changed drastically. Her mother, who never really cared for her left the Unseelie to go back to the Seelie. She was left abandoned at a Samhain in the company of the Raven's Captain, Unseelie Royal Guards. She was taken in by several houses and mostly used as a bargaining chip to the Queen, Consort or Prince since they were her only family.
Young Adult:

Amazingly this allowed her to grow up fairly well balanced for the environment she was in. She unfortunately has not learned how to control the light powers within her and doesn't even know to what extent she has these
powers.
Emoer
took pity on her and had her train with Leon the Raven's Captain so that she was more than a bargaining chip and could take care of herself. She capitalized on the training and was a quick study picking up swordsmanship very easily. She also grew to have a great admiration for Leon which turned into a secret love. Almalthia would never tell Leon this since it was not something she thought he would ever return. Under his guidance she became on of the best swordsmen in the court with only a handful that were better.
Adult:
As part of her Coming of Age ceremony she officially appealed to her Aunt to allow her to join the ranks of the female guards known as Cranes. Her Aunt accepted reluctantly since she set a geas of celibacy on the Guards as a whole to curtail mixed blood, not to mention if she could not enjoy the Ravens since she was bound then neither could they enjoy any other female. Her Aunt had hoped that Almalthia would be the key to unlocking the fertility of the Unseelie.
Hand of Power:
Left hand: "The Hand of Winter" not only can she call out the element of ice but this can also take away the passion from a fae and leave them barren. Doomed to fade slowly from this world.
Right hand: "The Hand of Danu" with this had she can heal and reverse the damage done by "The Hand of Winter".
Both are very rare and stem from both her blood lines. Typically the Fae only get one hand of power but she acquired two due to her mixed blood.
Bloodline Abilities:
"Blood Draw" or a power of persuasion enhanced by her lineage on her father's side; it has less effect on the light fae. Her hands of power have not come into effect
yet

for she hasn't had a traumatic enough experience that would trigger them.

She like all fae have the gift of immortality. This does not mean that they cannot be killed its just a damned sight harder to. Taking out someone's heart you might find that they can put it back in their chest and keep going. Depending on who you're dealing with they all have weakness.
Last edited: