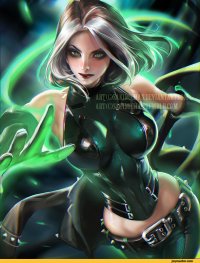 Wonderland Darkest Dreams
Original poster
well hello there, I am Dark_Wond3rland. And I am nothing but a dream.
What do you prefer to be called?: Wonderland, Danny, Anna, and Ali
Boy, girl, or a mystery?: girl on the outside but the mind set of a male. -she shrugs- but I am good with anything. Thank you.
Are you new to the site but not to roleplaying?: I am new to this site but not really roleplaying I have been doing since I was thirteen very into it but now I'm getting back into it. -she leans against the wall- but depending on the plot of the roleplays I can go into paragraphs with a lot of detail or I can get into one liners with no detail. It depends on the story and characters.
Do you like group Roleplays or just a single partner?: I like all of them.
Sunshine and beaches or shade and air-conditioning?:
there is my answer to that questions -she smirks a bit fixing her bow-
SING IT OUT LOUD! What song is tormenting your mind?: One love by Marianas Trench
So thank you for your time. And learning about me. Have a good night