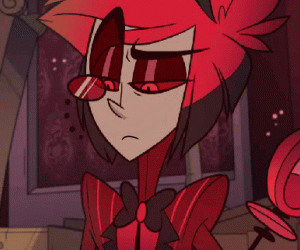 Anxious Tomato Will Bite You!
Original poster
MYTHICAL MEMBER
Invitation Status
Posting Speed

1-3 posts per day
One post per day
1-3 posts per week
One post per week
Slow As Molasses
Online Availability

Afternoons, evenings and nights.
Writing Levels

Intermediate
Adept
Advanced
Adaptable
Preferred Character Gender

Male
Female
Genres

Historical, fantasy, magic, horror, supernatural, survival, vampires, demons, pirates, mutants, ghosts, romance (FxF, MxM, MxF) (Romance should be part of the plot and not the whole plot in itself), etc.
Rp started; http://www.iwakuroleplay.com/showthread.php?t=7767&p=184389#post184389
Doesn't take in any new characters.


"Deep in the forest there is an old abandoned mansion. It has been said that people that goes in to the house never are seen again. That mansion is like a labyrinth, once you're in you wont be able to get out. Some people say that there are ghosts in there that kills people and makes them disappears. There even is a story about who the ghosts are.

A hundred years ago there was a man that loved his wife so dearly so he decided to build a mansion to her. His name was William and her name was Elizabeth. After ten years the mansion was finally finnished and they moved in to it together. Elizabeth started to spend less and less time with her husband once they had moved in and she almost always locked herself up in the attic with her paintings. After some time William hear rumours about Elizabeth having an affair with his best friend Eric, blinded by jealuse and grieve he killed his wife by poisoning her. Once Eric heard that Elizabeth had died he knew that William had killed her even though there weren't any proof of it.

Eric had fallen in love with Elizabeth the moment he saw her, but she had already married William whom was Eric's best friend. He hoped that Elizabeth would leave William if he suddenly got aggresive towards her and himself which he would if there was a rumour about Elizabeth being with another man. He never thought that William would kill Elizabeth, As fast as the news about Elizabeth death had reached him, he hurried towards the mansion.

Once at the mansion he broke a window and climbed in to the mansion, the servants run towards the noise and found Eric standing there with a gun. He shot the servants, some of them died at once but some suffered for hours before dying of blood loss. One servant were able to run away from the room where Eric was massacre them, he was wounded but not deadly. He didn't have a thought about running out of the mansion to get help, he just thought that he needed to get his master out of there.

He found William in his working office at the third floor, he tried to tell him to run out of the mansion but William didn't listen. He just sat there waiting on Eric to come. When the servant heard Eric's steps coming closer to the room he started to panick, if he would run out of the room then Eric could shoot him. He heard the steps stop outside the door and saw the door handle slowly moving down. He decided that he wouldn't die by getting shot to death so he jump out of the open window and broke his neck when he landed on the ground.

Eric went in to the room and directed the gun towards Williams head while asking, "how could you." William just looked at him without answering. A tear ran down Eric's cheek as he pulled the trigger, killing the man that once was his best friend. Eric let out a loud scream of anger and sorrow which echoed threw the mansion, some says that they still can hear him screaming if they walk in the forest at night.

When no one had heard anything from the mansion in weeks some people decided to go and see how William was, but when they was there no one opend the door. They got worried and decided to get the police, when the police had gotten in to the house and searched it threw, they found Williams body in his working office. After some more searching they found Eric's body in the attic, he had hanged himself in his beloved Elizabeth room. The servants bodies was never found, the only way they know what happend to them was because Eric wrote it down before killing himself. But he didn't wrote what he did with the bodies, nobody knows why.

Now they are haunting the mansion, Elizabeth is said to haunt the attic and does knew paintings all the time. Some people have said that they have seen her in the corridors searching for someone or something, no one knows who or what she is searching for but some people thinks that Elizabeth once was pragnent, but the baby died shortly after birth. Elizabeth lost her mind when the baby died and often searched threw the mansion to find her baby. In some stories she is even thinking that she is playing with her child when she is all alone.

Eric's ghost is sometimes hanging in the attic where he killed himself and sometimes he is searching threw the house after William because he wants to kill him. It is said that if he sees a girl in the mansion then she will disappear because he thinks it is Elizabeth so he takes her with him. If he sees a man then he will think that it is William and brutally murdering him.

William is said mostly grieving in his working office but sometimes he has been seen walking in the corridor, if he sees a man he will beg him to kill him and if he sees a woman then he will strangle her to death because he will think that it is his wife that betrayed him.

Even the servants are haunting the mansion, no one knows what they do or why they still are in the mansion but it is said that you should never follow a servant, because they will make you get lost in the labyrinth like mansion."


This rp starts in a school where some young people just have told a ghost story about an old abandoned mansion deep in the forest a bit away from where they live. They get curious and wants to check it out, will they be able to get out of there alive?
Rules:
* Four main character plus my own will be able to survive this
* You can have one main character and then you can have an extra character that will die or disappear in the rp because of the ghosts
(See the last rule about extra characters)

* If the four main characters already have been decided but you still want to join the rp then you can join the rp but you must be prepared that your character will die sooner or later. The extra characters will die/disappear first so your character wont die in the beginning
* If you don't feel like having an extra character then you don't need to, I'm going to make some character that will die.
*There shouldn't be more than 10 people going to the mansion
(5 main characters that will survive + 5 that will die sometime under the rp)
*If you are one of the first four that writes your characters but are willing to die in the rp then you can write that so we know if there are free spots for the survivals.
*The character that dies can come back as ghosts that haunts the house and haunts the living people in it.
*I will draw lot to decide who dies first (first amongst the extra characters then amongst the others)
*If you are one of the main characters that wont die and all off a sudden wants to die because you're maybe tired of the rp or just wanna be an awesome ghost, then you just need to PM me.
*If you become a ghost then you can't kill the others, you can only scare them.
*If you create an extra character then think about that if someone wants to be in the rp and are willing to die then maybe we need to take away some extra character to make room for those people.
Survivor spots still free: 0/4
Characters that will die and extra characters spots free: 0/5
Character:
Name:
Age: (Between 16-19 they are all going to the same high school)
Gender: (male/female)
Appearance: (Photo is okay)
Bio: (Doesn't need to be long, just a small history is fine)
Reason: (Why did your character come with them to the haunted house? Forced by friend or wanting to proove something?)
End: (will your character die or not? You can only choose this if there still are place free in the survivor list. Write "Survivor" if it will survive, "Extra" if it is an extra character and "Died" if your character isn't an extra but are going to die in the rp. You must write die if there aren't any survivor spots left, but as long as you aren't an extra you can survive very far in to the game.)
This is my first rp that I'm a GM in so be gentle kay? ^^
If you have questions then it's just to ask ;)