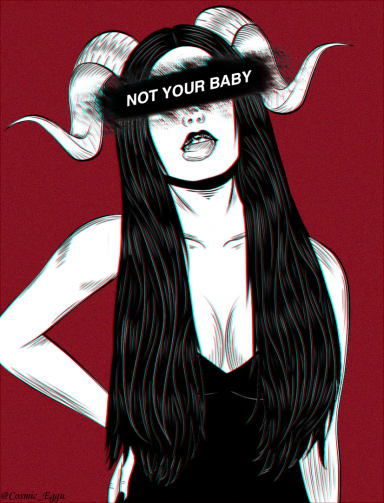 Forever Bound to Him
Original poster
LURKER MEMBER
FOLKLORE MEMBER
Posting Speed

Multiple posts per day
1-3 posts per day
One post per day
1-3 posts per week
One post per week
Writing Levels

Give-No-Fucks
Beginner
Intermediate
Adept
Advanced
Prestige
Adaptable
Preferred Character Gender

Male
Female
Genres

Romance , Heated , Modern , Historical , Fantasy , Fandom , Flexible to any kinds
~ Enchantsia Academy~


The good side conquered all evil in the land and banished them away to a secured island bound my magical boundaries and limits impossible to be breached or left from the inside... The children of the Wicked One's lived a life in a joined banishment with that of their parent's. One day it is decreed by the King of the divided lands of Enchantia that a set amount of children of the Wicked One's . They will be sent to attend Enchantsia Academy where all the children of hero's and those of the good attend. They will be faced with the choices of good over evil and that of the drama's and issues of being a teenager and the fates they wish.. Romance.. Drama.. Magic.. Choices. They will all be tested by their bonds with another and the strength they have in themselves. In the end they will be asked to on Fate's Day to sign , Delevore , The enchanted book.. This book contains the fates they can follow in the steps of their parents to become precisely like them. They all must sign if signed they have chosen to follow in their parent's steps or not to sign and choose their own path in life. Write their own story.. Make their own path... Meet Fate.

Will you follow the path destined , or choose your own fate?
​
Information on E.A
Magic is forbidden! Magic may only be used in a supervised classroom.. If caught used outside of class action will be taken immediately!

Their are Magic Mirror's everywhere that will be keeping a constant eyes on the students to ensure that nothing proceeds to go wrong.

Any suspicious or pre -conceived acts will be immediately presented to the Headmistress and if need be Schoolboard Council

Students are not permitted to leave Academy grounds unless escorted or permitted by a school outing or such.

Skipping any class will result in detention or assistance to any of the teacher's if need be

Girl's are only allowed in girl's dorms and boy's only in boy's dorms... Their is a joined area where all may visit supervised at night within living complexes.
Rules for my peeps!!
No One-Liners... Give people something to read and keep the interest going!

Respect each other OOC always. Nobody likes bitching or fighting and I will say something if I catch it happening.

Let your responses be as long as you wish them to be!

Be creative and curve your character in how you wish them to be within reason of course.

No anime pics! Keep to real life pics! I will only allow anime pics if you have an outfit in mind that your character wear's in their realms or to represent their families.

For now there is a TWO CHARACTER LIMIT! It might change later on down the road.

Romance , Romance! Well all love it for sure! It is always okay here! If things get steamy head on out to PM with the other player's consent of course.

If someone makes a faceclaim than that is final and belongs to that person alone.

If you reserve you may claim a face and character if you wish and have no worries of it being taken.

If your to be gone for an extended time or cannot post please let me or my CO GM's know beforehand.
CO GM's Are ~ @Autumn_Burns_Red and @IceQueen
SIDENOTE~ Fairytale characters , Book characters such as Alice in Wonderland , Wizard of Oz and things along that base are permitted in this! Think Disney characters as well!
Character Sheet
(Picture/GIF Real people or Realistic Anime. If you want to incorporate more than one that's great!)
✮Name✮
✮Nickname(s)✮
♥Status- Royal , Noble etc..♥
♥ Fairy Tale Heritage aka parent♥
✮Age and Birthday✮
✮Grade✮ (Freshman, Sophomore, Junior, Elites(seniors)
✮Gender✮
✮Sexuality✮
✮Position✮ (Jock, cheerleader, etc)
✮Eye Color✮
✮Hair Description✮
✮Height✮
✮Weight✮
✮Piercings✮
✮Marks✮ Including Tattoos
✮Health Ailments✮
✮Personality✮ (Paragraph please . Or if you want to list things out and put a little description of each character trait that's alright too)
✮History✮ (optional)
✮Likes✮
✮Dislikes✮
✮Hobbies✮
✮Talents✮
✮Strengths✮
✮Weaknesses✮
✮Fears✮
✮Gifts✮
✮Secrets✮ List a few, can be silly, or serious. Do they know about their abilities?
♥Thoughts or extra's♥
✮Extra Curricular✮
✮Schedule✮ (You have 7 periods in a day, We will have the schedule up later on when we have more people.)
✮Other✮ Anything Else I Forgot

✮RELATIONSHIPS✮
(If you want to be in a relationship with one of the character, see them first)
✮Family✮
✮Friends✮
✮Boyfriend/Girlfriend✮
✮Enemies✮
Feel free to ask any questions and I will get to you as soon as possible!
(F) Freshman
(S) Sophmore
(J) Junior
(E) Elite
Freshman ~ World History , Algebra , Elective , English 9 , Biology , Elective , Study of Magical Creatures and Magic Casting

Sophmore ~ Government History , Algebra 2, Elective , English 11 , Anatomy Studies , Elective , Study of Magical Creatures and Magic Casting

Junior ~ Realm History , Pre-Calculus , Elective , English Honor's , Chemistry , Elective , Study of Magical Creatures and Magic Casting

Senior ~ Royal and Noble History , Calculus , Elective , AP Literature , Physics , Elective , Study of Magical Creatures and Magic Casting
~ Electives ~

Photography
Equestrian Club
Swim Club
Fencing
Lacrosse
Soccer
Drawing
Painting
Sculpting
Book Club
Drama
Dance
Singing
Piano Lab
Choir
Instrument Lab
Film
Class
Fashion
Sailing Club
Nature Club
Welcoming Committee/Party Planners ~ Must ask to join and be approved ~ Need a leader and others if anyone is interested.
Student Council ~ Must ask to join and be approved ~ Need Vice president , Treasurer , Etc..
Writing Club
Dragon and Pegasus Riding Club
Football



(If you all have anymore feel free to ask!)
Last edited by a moderator: