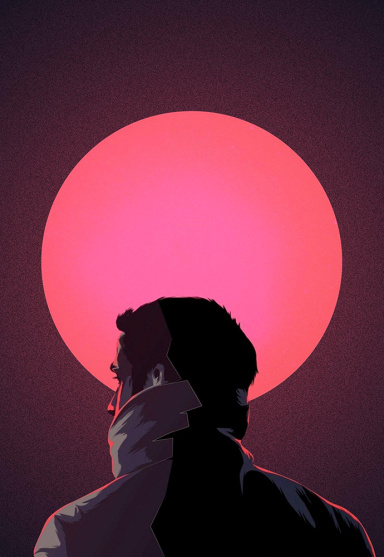 LET'S DO METH AND CHOP UP OUR NEIGHBOURS  ヲ 詠よ意イめフ
SECURITY DEPARTMENT
DONATING MEMBER
Roleplay Invitations

Not Taking RP Invites at this Time

The sky is a screech of rusting gears and loosening bolts. The streets below them cower in the gloom of Metropolis. Even the air is tainted, tinged with the cloying fragrance of rusting iron.

Or blood.

It could easily be blood.

The hooded figures, their cloaks adorned with blue, steal through the oppressive confines of Metropolis via back-alleys and side-paths: all of them are ready to leap on the slightest hint of movement. It doesn't pay to be lax in this place, not with the creatures that lurk here. Not with the soldiers of the Heavenly Choirs passing overhead intermittently. They duck into crouches and remain motionless during these moments, watching the faceless armoured shapes scan the streets and alleys. By the markings of their armour they can tell they have strayed into Penemue's territory: good to know that their foes will at least proclaim what their sins are before they attack, should they be spotted. The shapes fly in groups of three, but where there's one patrol there will always be more.

This close to the Lie, to the dividing line between wasteland and prison, it pays to remain vigilant.

The Rudiarii mastered this a long time ago.

To break into Elysium is no small feat: it requires precise timing, the ability to stay out of sight and an expert knowledge of the winding, endless streets of Metropolis. Fail, and you face the wrath of Angels. Succeed, however, and the rewards are great. A chance to further dismantle the prison that shackles untold millions without them ever knowing. An opportunity to sabotage and disrupt the machinations of the prison wardens.

Not far now. Soon the borders of Elysium will be in sight.

All they have to do is keep out of sight until then.