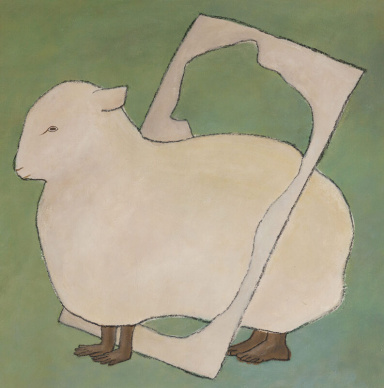 obvious cryptic
Original poster
Roleplay Invitations

Group Roleplays, One on One Roleplays, Chat Roleplays, Not Taking RP Invites at this Time, Private Convo Roleplays
Posting Speed

A Few Posts a Week, One Post a Week
My Usual Online Time

I check as often as I can.
Writing Levels

Intermediate, Adept, Advanced, Adaptable
Genders You Prefer Playing

Male, Female, No Preferences
Playing Style- Passive or Aggressive

Both.
Favorite Genres

Fantasy, Realistic/Modern, Magic, Scifi, Romance
Genre You DON'T Like

I am generally not a huge fan of RPing Fandom, but it can depend.
sapphire finch
---
Residency: Millennium City, New York
Powers: ???
Glow: ???
A strong young woman, Sapphire thrives in the light of her father's high position, using it to scale her way to the top. Despite being a bit feisty, she is no doubt an excellent leader, though her mysterious past keeps her from trusting easily.
makoa kalani
---
Residency: ???
Powers: Forcefield Manipulation
Glow: Lavender/blue
A motherly figure to the team, Makoa's soft but strong disposition makes her the
perfect person to mediate an argument. She hopes to find the best in everyone, but can learn very quickly how to push buttons.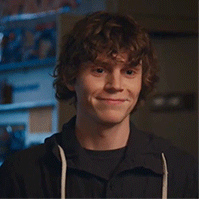 archer jenson
---
Residency: ???
Powers: Super speed
Glow: Electric Orange/Yellow
A dashing jokester, Archer's quick quips and eccentric personality match his powers perfectly. A bit of a mischeifmaker, Archer loves to see people squirm and make the ladies melt, but it might just all be a facade to cover up his dark past. His fingers are a bit sticky and if you've lost something it's commonplace to wonder if Archer "borrowed" it.
willow castaronez
---
Residency: ???
Powers: Void Manipulation
Glow: Dark Purple
Taken from her family and her friends, Willow struggles to find her place in the hands of her enemies. A good person with a bit of a mixed up moral compass, Willow aims to do the best but usually ends up in the worst, and she does have a thing for the 'thrill of the moment'. The void of time and space is daunting to her.
ivory whittier
---
Residency: ???
Powers: Ice manipulation
Glow: Ice blue
Though once a somewhat decent person, time flies in an empty cell. Ivory has fallen into the trap of what people want her to be, and her dark side only continues to be fed. She was always a little cold anyway.
fire gal
---
Residency:
Powers: Fire Manipulation? Fire Form? Fire what the fuck is going on?
Glow: RED RED RED RED RED
Has a large temper.
jace diamant
---
Residency: ???
Powers: Laughter Manipulation
Glow: Mustard Yellow
A trademark smirk is all that Jace wears, and he does quite enjoy sporting it when he can make people blow steam from their ears. He and Archer bicker endlessly, two sides of a very similar coin, and he seems to enjoy paddleball.
ayla finnegan
---
Residency: ???
Powers: Clairvoyance
Glow: Gold (perpetual)
A fragile little thing, Ayla has a shy persona with a big heart. Though she usually won't voice her opinion,
she believes in the good of man despite all that has happened to her, and finally, in the comfort of people she trusts, Ayla is beginning to bloom. Speech takes a bit of practice. She gets nervous.
aaron foster
---
Residency: ???
Powers: ???
Glow: ???
A bad egg gone rotten, Aaron never had a chance at life. Driven to insanity in an empty cell, he is but a shell of a boy who's only path in life is hell and havoc.
parker peterson
---
Residency: ???
Powers: Electricity Manipulation
Glow: Electric Blue (perpetual)
A good kid caught in the wrong place at the wrong time. Parker was nothing but a simple boy with a simple life, a fully grown nerd and family guy at heart. He loved his siblings and he cared about his parents, and was hoping to at least do right by them by attending college and supporting the family. Unfortunately, things got a little side tracked when something was shocked out of him.
darius finch
---
Residency: ???
Powers: ???
Glow: ???
A just and levelheaded man, Darius is no short of an all around intelligent person. He leads with grace and warmth, and is almost a fatherly figure to all of his members, perhaps excluding his own daughter. Though he does try, she's just a little hard to reach. Darius may keep secrets of his own but he will constantly put others before himself.
basil castor
---
Residency: ???
Powers: Blueprint
Glow: ???
Basil's disposition radiates sunshine and happiness. Her quirky demeanor is quite uplifting to the rest of the group and her skillset is just as necessary. She is a wonderful cook, and tries to befriend most everyone.
silas silvestre
---
Residency: ???
Powers: Plant Form / Plant Manipulation
Glow: ???
A strangely emotionless person, Silas has the social skills of a tree. Which is forgivable, considering he spent quite a few years being one. A very powerful meta, almost entirely for the fact over the intense control over his abilities, Silas is both feared and underestimated. Quite dense.
casey rezona
---
Residency: ???
Powers: Poison Manipulation
Glow: Sickly purple
If someone were to use one word to describe Casey, it would be utterly bitter. No person hates the world like Casey does. Poison rests on her tongue, ready to harm. No one can quite seem to reach her,
but she won't leave, either.
victor mccor
---
Residency: ???
Powers: ???
Glow: ???
Darius Finch's right hand man, he assisted his best friend in building the Protectors (quite literally) from the ground up. A rather calming yet mysterious presence, Victor doesn't talk much but is widely appreciated among the group, and well respected.
perseus finch
---
Residency: ???
Powers: ???
Glow: ???
Darius's son and Sapphire's younger brother, Percy is a bit of a handful in which the team all shares parental duties. A bit of a crybaby, he depends quite heavily on his "uncles and aunts", especially his idol, Sapphire. His powers are beginning to bloom, making him that much more of a handful. He doesn't leave his room without his stuffed reindeer.
christina capra
---
Residency: ???
Powers: Mountain Goat Form
Glow: ???
A dainty and somewhat flirtatious person, you would never hear Christina coming, her footsteps light as snow. The only thing jarring about her presence are the large, goat-like horns that sit atop her head. She's got an on-and-off thing going on with Jace that nobody approves of.
mirra mileson
---
Residency: ???
Powers: ???
Glow: ???
A new addition to the team, Mirra is a shy and humble presence. She keeps to herself.
Last edited: