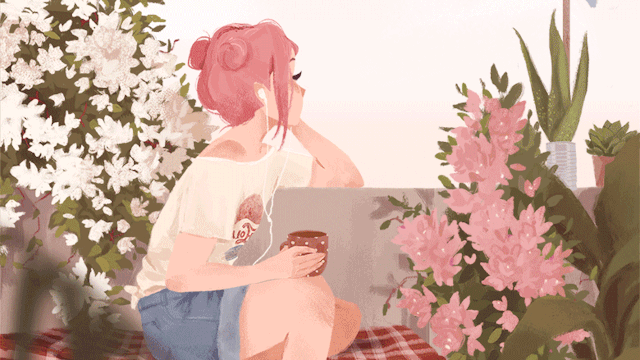 The Dinosaur Whisperer
Original poster
Roleplay Invitations

Group Roleplays, One on One Roleplays, Chat Roleplays, Private Convo Roleplays
Posting Speed

Speed of Light, Several Posts a Day, A Few Posts A Day, One Post a Day, A Few Posts a Week
Writing Levels

Intermediate, Adept, Advanced
Genders You Prefer Playing

Female, Primarily Prefer Female
Playing Style- Passive or Aggressive

I can play as a passive or an aggressive. Whatever you want, I'm fine with it.
Favorite Genres

fantasy, modern, magical, romance, libertine
Genre You DON'T Like

It's not that I totally hate Scifi, it's just that I'm not good at it.



Full name: Willow Reeds
Age: 128 years old
Gender: Female
Race: Water Nymph/Naiad
Occupation: Florist


Willow is a beautiful, slender nymph appearing to be in her early twenties. She has mid-back length messy green hair that she sometimes wears in a rough high bun. She has bangs that are across her forehead, just above her sea green eyes. Willow has heterochromia both in human and nymph form. Her left eye is sea green while her right eye is red.

She almost wears nothing when she's at home but when she's out on the park for a walk or going to work, she likes to wear dainty clothing made out of soft fabric.​

Willow is usually quite friendly and soft-spoken. She is usually seen smiling, and even takes her cheery personality when dragging people down the sewer grates, where she will greet them with smiles. She shows a high degree of self-control, and is even able to keep her cool. It is not as if she isn't prone to angry outbursts, she's just great at handling it. But if she did get angry, she's like a tsunami. Her anger comes in big waves.

She enjoys playfully teasing those around her and usually tries to lighten up the mood in serious situations.​





For as long as Willow can remember, she had lived at the pond of Oakley Park along with other nymphs.

Her childhood was fun and full of memories. She was worshipped by the people of Aldenburg. People used to come at her pond to offer flowers or food in return for her to tell them their prophecy in love. She made a lot of human friends, mostly people looking for love, young couples, and newly weds. Everything was great and dandy until humans started to get greedy and started demanding things.

At first, she tolerated it thinking that the people who are coming to her are just becoming desperate to find their true love. But as years go by, the humans became more demanding to the point that the other nymphs around her who were also worshipped began leaving the park one by one until there's only two left: Willow and her dear friend, Quercus.

Quercus was a dryad who was kind and generous. The two of them grew up together and stayed together through thick and thin.

When Willow was around seventy, a human asked for a prophecy. Willow saw the man's future and told him that he will meet his beloved under the full moon when the stars are nowhere to be found in the sky. Out of sheer coincidence, the man met Quercus under a full moon with no stars, and fell desperately and obsessively in love. When the dryad refused the human's love, the human tried to take Quercus by force and one day came back with an axe.

Long story short the human tried to chop down the dryad's home which resulted for Quercus to weaken.

The naiad was beyond furious upon seeing the human in action and immediately grabbed the man by the ankles and without hesitation, drowned him in her pond. By the time Willow disposed the human's body, Quercus was increadibly weak and beyond saving. The naiad blamed herself for helping her dryad friend so late. She knew she could do nothing but stay at her friend's side and watch her turn into an oak tree.

There was no goodbyes. Only tears, sadness, and a promise.

The day after the incident, people avoided Oakley park like the plague. They were afraid of Willow and started spreading bad rumors. Soon the rumors got worse to the point that no one dared to visit nor worship her. This wasn't really a big deal to Willow since during that time, she despised humans and was grieving.

Years gone by and Willow is now a hundred and twenty eight. She still lives in her little pond but holds no grudges against humans (unless it is a man who hurts a woman). She had adapted pretty well with the modern world and currently works as a florist in a flower shop.​





♡ Willow loves Quercus more than a friend and she regrets not telling her what she feels

♡ She still blames herself for what happened to Quercus

♡ Although she's a naiad, she doesn't like to eat fish or seafood. She feels disgusted by it​

.


♡ Figure skater and dancer - At one point in Willow's life, she enjoyed skating and dancing. It was something she do to pass time and over the years, she became very skilled.

♡ Great at arts - Willoe is naturally talented when it comes to art. May it be painting a picture on a canvas, playing an instrument, or singing, she's very good at it.​





♡like all the nymphs, Willow possessed the gift of prophecy, to mankind. Like all the nymphs, they possessed the gift of prophecy, for which reason the pond where she lives were believed to inspire mortals who drank of its waters with the power of foretelling future events.

♡ Although Willow would never die of old age nor illness, and could give birth to fully immortal children if mated to a god, she's not necessarily immortal, and could be beholden to death in various forms.

♡ As a naiad, Willow can control and manipulate water​
Hidden content
You need to reply to this thread in order to see this content.