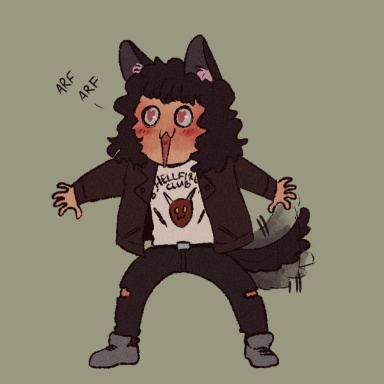 My sun sets to rise again.
Original poster
ADMINISTRATOR
Roleplay Invitations

Group Roleplays, One on One Roleplays, Chat Roleplays
Posting Speed

Speed of Light, Slow As Molasses
My Usual Online Time

It varies a lot depending on my schedule, unfortunately.
Writing Levels

Adaptable
Genders You Prefer Playing

Primarily Prefer Male
Playing Style- Passive or Aggressive

I play what's needed, but I do like to take the lead. In my one-on-ones, I often like being the "Game Master" in the sense of creating the setting, controlling NPCs, and steering the plot. But I still like input and collaboration from my partners. In group games, I prefer to be the GM or to play a leading or mentor role.
Favorite Genres

I love a little bit of everything. My top choices would be Horror, Modern Fantasy, Urban Fantasy, Magical Realism, Noir, Steampunk, Cyberpunk, Splatterpunk, Post-Apocalyptic, Historical, Mystery, old-school High Fantasy, and Sci-Fi (especially Spacesagas). I'd love to do some occasional Clockpunk or Weird West or Wuxia or Dieselpunk, too.
Genre You DON'T Like

I guess the only thing I don't particularly care for is high school drama, and even that can be fun with a good hook.
Just a couple of small updates about the
Creative Content
section today!
1. Since there has been some confusion about the different subforums and the prefixes, there is now a Resource explaining the lingo. You can read it
here
, but we've also linked it on a block notice that appears when you view any of the Creative Content forums. Hopefully this helps clear up any confusion.
2. The prefixes in the
Roleplay Help
section have been trimmed down and renamed to be more useful and clear. There were still some leftover from previous incarnations of the forum that weren't being used. (Flora? What is this, Herbology class?)
3. We've decided to start doing an annual year's end archival of Roleplay Help threads, starting this year. All threads older than October have been archived. This is to help promote new discussion in this forum, which tends to stagnate much more easily than the guide and exercise sections, without too quickly killing what tend to be slower-paced discussion threads.
You can expect this
spring
winter cleaning to happen every year between November and January!
We recommend you guys go check out the Content sections if you're looking for help or would like to spend time doing a few creative exercises, or just want to discuss the ins and outs of roleplaying with your fellow Iwakuans. You do not have to be Staff to write a guide or answer help threads.